"Two wounded souls are drawn together by the past but it is their future that will give readers a Thrill"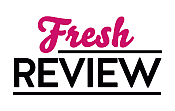 Reviewed by Darlene Kendall
Posted December 8, 2012

For fire jumper Jack Donovan putting out fires is his life, it's the only thing that makes life worth living. Until the day his foster mother calls him and guilts him into returning to the small town of Strong where he and his foster brothers lived then his life will change forever.
This is the last place he and his team expect to spend the summer, putting out small fires that in no way compare to what they normally do, risking their lives for out of control fires. But, his mom has never asked them for anything so to put her mind at ease they will suck it up and do whatever needs doing to bring peace to town during the hot and dry summer. It helps to know that Lily Cortez has also returned and bought a lavender farm to start her business. Jack and Lily have some unfinished business in which he intends to finally have her in his bed.
A series of fires aimed at her personally sent Lilly back home to start a new life without fear. At peace for the first time in a long while, Lily tries to resist the flames burning between her and Jack but Jack is relentless in pursuit of her body and her safety. Finding out Lily's stalker has tracked her down, Jack moves in with her using their mutual passion to break down her barriers. Jack is not the type of man to settle down, his horrendous childhood before moving in with his foster mother made sure of that yet his feelings for Lily go way beyond sex.
Once she comes to terms with only having Jack for the summer, Lily jumps wholeheartedly into an affair with him knowing no matter what precautions she takes at guarding her heart, at summer's end she'll be left alone. Lily hopes that by then her stalker won't have destroyed everything she's worked for and she will have work to ease the pain.
Two wounded souls are drawn together by the past but it is their future that will give readers a thrilling romantic suspense tale of flaming passion, a provocative mystery, and a great cast of characters. Jack is definitely an alpha male whose mix of strength and tenderness for those he cares about makes him hero material. I look forward to reading more on the brothers mentioned throughout BURNING UP, I'm hopeful Ms. Marsh will soon deliver more steamy romantic suspense tales on each of them.
SUMMARY
It takes a special kind of hero to be a smoke jumper. To take the greatest risks. To live or die in the raging heat of the moment. And it takes a special kind of woman to love him. . . Where There's Smoke. . . For Jack Donovan, smoke jumping is a way of life. He lives for the adrenaline rush--the thrill of flying over the burning California hills, the intensity of diving straight into the inferno, the glory of taming the forces of nature. Love is a distant ember compared to the feeling he gets fighting fires--until an emergency call from his hometown brings him face to face with the one woman he can't forget. . . There's Fire Lily never got over the handsome rogue who once kissed her senseless--and then left. She vowed she was done with love-'em-and-leave-'em men and small town life. Until a series of malicious fires set by a stalker has her running home to hide. Now, their summer is heating up as Jack fights to save her from the stalker's fiery threats and to convince her to give the passion between them a second chance.
---
What do you think about this review?
Comments
No comments posted.

Registered users may leave comments.
Log in or register now!