"Hooray for Bollywood!"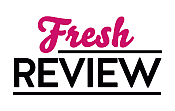 Reviewed by Clare O'Beara
Posted December 2, 2012

Romance Erotica Sensual | Romance
Amorous entanglements during the making of a Bollywood film form the basis of this adult romance. The atmosphere is authentic from the start in Mumbai to the sets for a film about the Raj years; a slice of life in modern India, full of SPICE AND SMOKE.
Trishna is the spoiled daughter of film stars, a star since she was a child actress. She marries Avi, a handsome boy entering film work to escape his strict upbringing, when they are both too young. Later Avi realises that he is really gay or bisexual. By now they are making blockbuster films together and living a pressured life, so they agree on an open marriage. On set they encounter Michael, a gay English actor, and Harsh, a straight village boy who became a poster boy - he and Trishna have fancied each other for ages. Inevitably cross-couplings occur and the polite facade of the marriage is maintained but cracks are starting to show.
What I liked most was the vivid descriptions tossed in almost at random: "looking like he'd been trampled by a parade of donkey carts," "Mango trees hung heavy with both fruit and dew", "They both wore angelic expressions that made him feel like a dacoit about to rob a train to Benares." We are also told that in Bollywood, "caste was nothing but pedigree was everything." There are many mentions of film work but we don't really meet anyone but the principal actors, while another gay couple, Sam and Vic, have their own story.
Read SPICE AND SMOKE for a culture change and wonder if it could be happening in a film set near you.....
SUMMARY
When the cameras stop rolling, the real scene begins.
To their adoring public, Avi Kumar and Trishna Chaudhury are Bollywood's sweethearts. Behind closed doors, their open marriage lets them freely indulge in all manner of forbidden passions. The arrangement suits them both, but as they begin filming on the set of their new movie, the heat of new and rekindled flames singes the pages of what they thought would be a fresh script.
When costars Michael Gill and Harsh Mathur arrive on set, the sexual temperature goes up exponentially—at least for Trish. She can't take her eyes of Harsh, for whom she's carried a torch for years. Avi's instant attraction to Michael, however, bounces off Michael's solid wall of resistance.
Meanwhile, ex-boyfriends Vikram Malhotra and Sam Khanna, cast as fictional enemies, are finding it harder and harder to control the very real demons that once cost them the love of a lifetime.
Once the music starts, though, they all have no choice but to dance . And pray the fallout doesn't ruin all their careers…and destroy their love.
Warning: This book contains gay and straight sexytimes, smoking, drinking, references to drug use, and a gratuitous musical number involving The Beatles.
---
What do you think about this review?
Comments
No comments posted.

Registered users may leave comments.
Log in or register now!