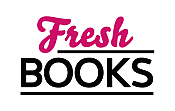 Best reads for September
"A compelling police thriller about Eastern European human trafficking and crime gangs."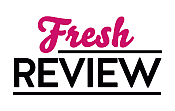 Reviewed by Viki Ferrell
Posted November 20, 2012

Detective Louise Rick is called to the scene of a brutal murder in the early hours of the morning in the "red light" district of Copenhagen, Denmark. Police assume the victim is a prostitute, but there is no identification on her. And no one in the area is talking. No one claims to have seen or heard anything, at least not during the police investigation. On the same morning, Camilla Lind is called to the home of a local pastor. Her son, Markus, spent the night with the pastor's son, and the boys discovered an abandoned baby on their way to school, wrapped in a towel and left just inside the church doors. Camilla calls Louise, who has been her friend since high school, to come to the scene at the church.
Frequently Louise and Camilla's careers cross paths, getting involved in each other's professional lives. Camilla is a crime writer for a local newspaper. Louise shares with Camilla her early morning call to the scene of the prostitute's heinous murder. Camilla is intrigued by the brutal death and, being the investigative reporter she is, decides to do a little snooping of her own. Her casual questioning of a local drunk in connection with the prostitute's death gets the drunk murdered in a similar brutal fashion. And when a second baby is left at the church, Camilla senses that all the deaths and the abandoned babies are somehow linked.
Sara Blaedel is a seasoned writer of crime novels. FAREWELL TO FREEDOM is a masterfully written story that will pull you in and not let go. The plot moves swiftly, but you are never quite sure where it is headed. Blaedel keeps you in suspense until the very end. This is a story about the lucrative business of human trafficking and crime gangs in the Eastern European and Baltic countries. If you are a fan of this genre, this is a must read for you.
SUMMARY
A young woman's body is found on the street in Copenhagen's Vesterbro district, her throat slit, and the media is clamoring for the grisly details. Detective Louise Rick is investigating the gruesome murder when her friend, Camilla Lind, calls. Louise assumes it is because Camilla, a crime reporter on a morning paper, wants to be the first to hear of any juicy new developments. Instead, her distraught friend reveals that her ten year-old son found an abandoned baby on his way to school. As Louise digs deeper into the murder and the mysterious foundling, every clue uncovered points to organized human trafficking from Eastern Europe, run by ruthless gangsters who despise women and won't hesitate to kill anyone who gets in their way...
---
What do you think about this review?
Comments
No comments posted.

Registered users may leave comments.
Log in or register now!