"Ione's Lords of Deliverance packs a punch once again!"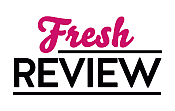 Reviewed by Heather Lobdell
Posted October 30, 2012

As the third book in the Lords of Deliverance series LETHAL RIDER was much anticipated. I was very pleased when it started off exactly where book two left us. I want to state here that if you have not read the first two books of the series I would highly recommend it. There is so much going on in this book that, while not a necessity, it would be a very big added bonus to have read the series as a whole. The plot lines just keep thickening and the stories are getting deeper and deeper with each and every book. And oh how the mighty have fallen! It is truly a pleasure to have a writer go back to the big, brawny, tattooed, and beefed up hunk of a hero! The way a man is really sets the mood for the story, I don't want a wimpy guy, I don't want an athletic guy, no I want the brawn, the danger, and the raw sex appeal that Ione creates every time. Thank you for understanding women the way you do.
As to the story, I honestly was not too sure about Regan as a heroine. I highly expected to hate her throughout the entire book. What she did to Thantos was extreme to say the least and my anger for him was definitely high. Regan almost seemed to grow on me as we learned more about her back story, her personality as a character, and just began to understand what she has gone through for this one moment in time. By the end of the book I was enchanted with her strength, her depth, and her ultimate guilt over her prior actions. I almost felt sorry for her at times because of the bi-polar way she was being treated by Thantos.
Thantos was everything I had imagined and a little bit more. This is a man who was betrayed, used, and frozen for 8 1/2 months only to be let go and find out that the one woman he wants to kill most is carrying his child! No matter what he feels for the mother I was very pleased by the fact that Thantos does not hold it against the child and instead will do anything to protect it. Thantos soon learns that this is something easier said than done. His emotional roller coaster treads toward the bi-polar state more than once. That said, I absolutely loved meeting the hard man behind the armor. Thantos has always been the one that I found myself wondering about and Ione did not disappoint me at all.
Thantos, like Regan, was full of depth and emotion. His range both shocked and amazed me and even if at times I found that he just made me mad. Thantos displays all the emotions of a real life man which is something not many writers are able to capture. He is not the typical too perfect to be true hero, he has faults and he has his own set of issues to overcome.
LETHAL RIDER is an excellent book. I laughed, I yelled at the pages, I cried, and my emotional roller coaster matched Thantos' every step of the way. I cannot tell you how much I completely enjoyed this book. Ione is enthralling and has completely captured my attention. I cannot wait for the next book to come!
SUMMARY
They're here.
They ride.
The Four Horsemen of the Apocalypse
Born of a match between good and evil, four siblings stand between hell's minions and everything they want to destroy. They are the Lords of Deliverance, and they have the power to ward off Doomsday . . . or let it ride . . .
LETHAL RIDER
Thanatos, the most deadly Horseman of the Apocalypse, has endured thousands of years of celibacy to prevent the end of days. But just one night with the wickedly sexy Aegis Guardian, Regan Cooper, shatters centuries of resolve. Yet their passion comes with a price. And Thanatos must face a truth more terrifying than an apocalypse-he's about to become a father.
Demon-slayer Regan Cooper never imagined herself the maternal type, but with the fate of the world hanging in the balance she had no choice but to seduce Thanatos and bear his child. Now, as the final battle draws closer and his rage at being betrayed is overshadowed by an undeniable passion for the mother of his child, Thanatos has a life-shattering realization: To save the world, he must sacrifice the only thing he's ever wanted-a family.
---
What do you think about this review?
Comments
No comments posted.

Registered users may leave comments.
Log in or register now!