"Horror fans will devour this treat in one sitting."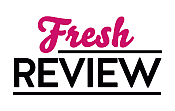 Reviewed by Elizabeth Crowley
Posted October 23, 2012

When Emma Fuller arrives at the Crescent Hotel, she expects a romantic getaway with her husband. Zan Fuller's brother has decided to get married at the notoriously haunted hotel. Although the hotel's strange energy begins to get the best of Emma's imagination, the odd feeling of deja vu is even more terrifying. Readers are in for a terrifying, but fascinating journey in this supernatural mystery,
The Crescent Hotel has had its share of ghost stories. When Emma and Zan Fuller arrive for a family wedding, Emma and Zan get the official ghost tour. But the Crescent's hotel history as the Baker Cancer Hospital elicits an eery sadness which Emma cannot explain. That is until an accident plunges Emma into 1938 at the height of Doctor Baker's evil schemes.
After Emma has an accident involving a head injury, she awakens in 1938 as Anna Bernstein Schmidt. But the Crescent's infamous ghosts are no longer figments of the imagination. Instead, they are unfortunate victims of Doctor Baker's cruel promise to cure cancer victims. When Emma realizes that her husband's grandmother, Ivy, is a patient there, she discovers a startling secret in the Fuller family history which could cost Ivy Fuller her life, and Emma her husband.
Goldie Browning spins a ghostly read which equally delights and terrifies. Browning brilliantly pulls off the time travel storyline with plenty of scenes where things go bump in the night. Horror fans will not be disappointed. NIGHT JOURNEY also presents a captivating story of a cancer hospital where all is not what it seems. Browning transitions her novel between 1938 and 2011. Horror fans will devour this treat in one sitting.
SUMMARY
A ROMANTIC WEEKEND GONE WRONG Two nights at America's most haunted hotel, a spooky ghost tour with a visit to a former morgue, and a family wedding—all the ingredients for a fun-filled weekend. Emma and Zan Fuller have never been to the Crescent Hotel in Eureka Springs, Arkansas—at least not in this lifetime. But the ghosts that haunt the former cancer hospital remember Emma, and they won't rest until she's joined them once again. When a bizarre accident almost claims her life, her soul is catapulted backward in time to 1938. Things get even worse while she lies comatose, however, because she is now a target for an organ transplant scheme.
STAR CROSSED LOVERS It's Depression Era 1938 when Ivy Turner meets Harry Fuller. Love happens quickly, but they'll never live happily ever after if her parents have their way. Despite their objections, the couple elopes. Wedded bliss soon turns to despair, however, when Harry is arrested and Ivy is sent to the Baker Cancer Hospital. But Ivy doesn't have cancer. She's pregnant with Harry's child—the child who will someday become Zan Fuller's father. JOURNEY ACROSS TIME Emma wakes up, but not the way she'd expected. Her soul has entered the cancer-riddled body of a woman who had died only moments before. And to make matters worse, she's trapped in time—it's 1938. She's back at the Crescent Hotel, which is now the Baker Cancer Hospital.
The people who had once been simply characters in a ghost story are now living, breathing human beings. But Emma's biggest worry is Zan's grandmother, Ivy. If anything happens to her or her baby, Zan will never exist. Can Emma, imprisoned in a sick and dying body, rescue Ivy and Harry? Can Zan, in 2011, prevent the hospital from ending her life support and harvesting her heart?
---
What do you think about this review?
Comments
No comments posted.

Registered users may leave comments.
Log in or register now!