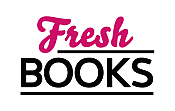 Summer reading in July you need to start
""What a beautiful story Mary Kay Andrews has given her readers.""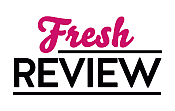 Reviewed by Betty Cox
Posted October 3, 2012

Women's Fiction Contemporary | Mystery
Annajane Hudgens was the daughter of hard working, blue collar parents. Her best friend, Pokey Bayless, was the daughter of very wealthy parents that employed most of the town of Passcoe, North Carolina, including Annajane's father, at the Quixie Cherry Soda bottling plant. Pokey's older brother, Mason, has been the star in Annajane's dreams from the time she was a pre-teen. Mason tolerated both Pokey and her friend, and he was as handsome as he was kind. Annajane went to work at Quixey when she was 15 and fell in love with 17 year old Mason, but nobody knew it, not even Pokey. It took a few more years for Mason to finally realize that he was in love with Annajane, but when he did he moved like lightning, and they were soon married and living a happy, love and laughter filled life. But, like all story book romances, mistrust and lack of communication led to a divorce three years later.
Five years later finds Annajane as a guest at Mason's wedding. She remained in Passcoe and kept her job at Quixie even though seeing Mason every day broke her heart even more. She is madly in love with Mason's adopted daughter, five-year-old Sophie, and the feeling is mutual. As the bride is walking down the aisle, Sophie looking precious as a flower girl, falls to the floor with a violent stomach ache, telling her daddy how badly it hurts. Naturally, the wedding is halted, and Sophie is rushed to the hospital.
Mason feels like he got a pardon from the governor at the last moment. Annajane feels like fate has intervened and perhaps given them a second chance. It sound so simple, but the next few months are anything but easy.
What a beautiful story Mary Kay Andrews has given her readers. The characters are real and terrific; they are truly people you are rooting for. The tale is told in seamless flash backs in this smartly paced and lovely tale, and keeps the reader interested and thoroughly entertained from beginning to end. Ms. Andrews also writes several cozy mystery series, and they have all been clever, witty, and most enjoyable.. However, the author really displays her growth and depth of character development in SPRING FEVER, and it is one of the finest books this reviewer has had the privilege of reading.
SUMMARY
The New York Times bestselling author of Summer Rental delivers her delicious new escapist novel about small towns, old flames, and deep secrets
Annajane Hudgens truly believes she is over her ex-husband, Mason Bayless. They've been divorced for four years, she's engaged to a new, terrific guy, and she's ready to leave the small town where she and Mason had so much history. She is so over Mason that she has absolutely no problem attending his wedding to the beautiful, intelligent, delightful Celia. But when fate intervenes and the wedding is called to a halt as the bride is literally walking down the aisle, Annajane begins to realize that maybe she's been given a second chance. Maybe everything happens for a reason. And maybe, just maybe, she wants Mason back. But there are secrets afoot in this small southern town. On the peaceful surface of Hideaway Lake, Annajane discovers that the past is never really gone. Even if there are people determined to keep Annajane from getting what she wants, happiness might be hers for the taking, and the life she once had with Mason in this sleepy lake town might be in her future.
---
What do you think about this review?
Comments
No comments posted.

Registered users may leave comments.
Log in or register now!