"Can love win over everything?"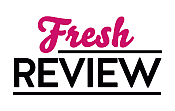 Reviewed by Gabrielle Lee
Posted October 1, 2012

Mischa Kennon goes to Seattle to be the Bridesmaid at her friends wedding. Her friend Dylan and her fiancée are into BDSM and through them Mischa meets Connor. Growing up and watching her mother's relationships fail has Mischa not trusting in relationships. So when Connor comes along as a one-time thing Mischa sees this as the perfect chance to scratch her itch and move on. When feelings become intense and become so much more than either Connor or Mischa expected they must each make a decision on what is important to them. Will they grab that happiness or let it slide through their fingers?
I loved the romance between Mischa and Conn0r. Right from the start the two hit it off. Watching their relationship blossom was a beautiful read. I fell in love with Connor right along with Mischa. He is a strong and stubborn man who loves with all his heart. Mischa is just as strong and stubborn as Connor making her a great match for him. Ready to stand up for herself as well as by his side. The two make a wonderful couple who are brought vividly to life by this author. Not only do we get a romantic story but we also get a hot read as well. The two enjoy a lot of playtime inside and outside of the BDSM club the Pleasure Dome. Even in those scenes we see the love that the two have for each other shine through. TEMPTATION'S EDGE is a fast paced book full of emotions that grabbed me right from the start and did not let go until the whole story was told. TEMPTATION'S EDGE is a great installment in this series. Each one can be read as a stand-alone but they are much better if they are read in order.
SUMMARY
What happens when you let yourself fall over the edge…and into temptation?
Mischa Kennon isn't one to take it lying down, at least not until she meets sexy Connor Galloway, a green-eyed Irishman with an air of authority she finds hard to resist. While performing duties as maid of honor to her best friend, Mischa indulges in a casual relationship with Connor. She's surprised by the thrill of his dominance, and lusts for more feisty battles before surrender.
It's all fun and games in the BDSM Pleasure Dome Club, until Mischa realizes Connor could master her heart. If she gives in to desire, will it be too much to handle, or will it open her to a kind of love she never thought possible?
---
What do you think about this review?
Comments
No comments posted.

Registered users may leave comments.
Log in or register now!