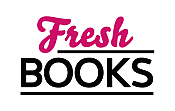 Grab your best read in March!
"A sensational paranormal romance which has set new standards for the paranormal romance genre"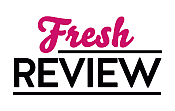 Reviewed by Elizabeth Crowley
Posted September 25, 2012

Jolie Wilkins, Queen of the Underworld, is in for a royal ordeal when she is sent back in time and is charmed into falling in love with vampire heartthrob, Sinjin Sinclair. When Jolie is rescued from the charade by her true love, Rand, she returns to her home in Scotland. But Jolie finds herself daydreaming about her memories of Sinjin. Although Jolie knows that Sinjin deceived her into falling in love with him, their time together continues to haunt her. Not only must Jolie deal with her angsty memories of Sinjin, but a dangerous threat to the underworld by the Lurkers poses the greatest threat the underworld has ever known, and Jolie is their target.
Jolie is queen to an underworld of witches, warlocks, vampires, and fairies. But when vampires begin disappearing by the dozen, the Lurkers are believed to behind the disappearances. The Lurkers are considered to the most dangerous enemy to Jolie and the underworld. Part vampire with magical powers unknown among the underworld, the Lurkers have the ability to demolish the underworld. When Jolie begins having strange dreams of the Lurkers, she begins to question her own identity. The disappearance of the vampires takes a horrifying turn for Jolie, when her beloved Sinjin is abducted. More than ever, her unresolved feelings for Sinjin resurface, making it undeniable that what they shared was more real than magic.
In this bewitching novel, H.P. Mallory, continues her enchanting Jolie Wilkins series. Readers will be swept away by the breathtakingly emotional love triangle between Jolie, Rand, and Sinjin. Not only does this gem deliver a page-turner classic romance, but the underworld war with the Lurkers makes the novel impossible to put down. SOMETHING WITCHY THIS WAY COMES is a sensational paranormal romance which has set new standards for the paranormal romance genre. This is a 100% fabulous novel!
SUMMARY
A witch's work is never done, and in bestselling author H. P. Mallory's mesmerizing new novel, Jolie Wilkins finds that the real magic is only just beginning. For smart and sexy witch Jolie Wilkins, being Queen of the Underworld is a royal pain. Back from a round of time travel, Jolie must now protect her realm from the sinister Lurkers—a powerful breed of half-humans bent on conquering the undead. And if there's one thing she knows, it's that the supernatural never go down without a fight. At least Jolie has her soul mate (and finally official boyfriend), warlock Rand Balfour, by her side. Honorable, brave, and unbelievably handsome, Rand is everything Jolie wants in a man. So why can't she forget the dangerously alluring vampire, Sinjin Sinclair? With her private life heating up and a battle boiling over, Jolie sets out to prove that in matters of love and war, the fairer hex has its own set of charms.
---
What do you think about this review?
Comments
No comments posted.

Registered users may leave comments.
Log in or register now!