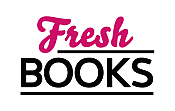 Grab your best read in March!
"Delightful blend of humor, mystery and romance."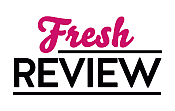 Reviewed by Suan Wilson
Posted November 13, 2005

Olivia Banning arrives in London with her elderly aunt, who's convinced the ghost of her old lover is beckoning her from the grave. Unable to persuade her aunt otherwise, Olivia decides to placate her with a promise to search for him. Only her devotion to her aunt could cause Olivia to leave behind the country life she loves and the company of a certain young man. She enters society trying to shield her aunt from the titters of ridicule that would occur if their search became apparent. When her aunt feels her old lover's presence at a ball, Olivia thwarts her search, swearing she'll locate the ghost. As discreetly as possible, Olivia wanders around until she's discovered in the bedchamber.
Andrew Terwillger, the Earl of Dugdale, surprises a beautiful woman he finds in his private rooms. Having recently returned to London after rescuing his estate from an embezzling manager, Andrew is ready to return to gambling, drinking and womanizing. He's disheartened to find his two best friends happily married and not wanting to partake in his debauchery. Discovering an enchantress in his rooms, Andrew believes his luck might be changing. As he bestows a kiss upon the beauty, society matrons interrupt them.
Trapped into marriage with a woman he feels duped him, Andrew lashes out, but Olivia counters his actions with retaliations of her own. As they struggle to find a compromise, suspicious accidents happen to Andrew. When they put aside their differences to uncover the mystery, they discover their admiration for one another.
Ms. Grey skillfully mixes humor, mystery and romance in this delightful battle of the sexes' tale. As in her previous works, this author's deft touch with witty dialogue and endearing characters gives her latest Regency added sparkle.
SUMMARY
A moment of temptation sends a notorious rogue and a darling of the ton unwillingly to the altar. But just as their marriage is becoming a true romance, a mysterious presence raises mischief in their home.
---
What do you think about this review?
Comments
No comments posted.

Registered users may leave comments.
Log in or register now!