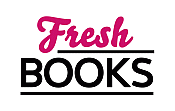 Spring for these books in March
"A dangerous black ops intelligence mission goes awry."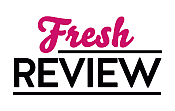 Reviewed by Viki Ferrell
Posted September 20, 2012

Alex Klear's last black ops rendition did not go well. Rather than extract his target from Kosovo, he had to be rescued himself. After that, he decided it was time to retire for good and stick to his quiet ice delivery business in Saranac. However, the United States government thinks differently. Alex has been in the intelligence business for the US for over 25 years. He's one of the best.
His special ops assignment is to extract an Army major, a Green Beret, from a prison in Munich, Germany. Major Doug Brickman is accused of murdering a lady journalist. As Alex gets into this rendition, he learns there's more at stake than meets the eye. Digging a little deeper, he learns this rendition could be tied to the one that went bad for him in Kosovo eight months ago. The deeper he gets into the investigation, the more questions and concerns arise. He doesn't like the odds, but no one is listening.
There's another twist too; he has to see Irmie again, a homicide detective in Munich. He left her in Germany nine years ago with a lot of questions about their relationship. Are there still feelings between them that could get in the way? Irmie plays it cool from the start and is all business. Will that change? Alex tries to do his job and stay out of trouble with the German police, but that's hard to do when the police start looking his way in another murder investigation.
THE RENDITION is a military/police thriller that will capture your interest from the start. It's filled with dicey characters and a tangled web of subplots. Traverse the globe with Alex from quiet Saranac to high priority black ops in Kosovo and then on to international espionage in Germany. The pace is a little slow until Alex puts his plan into action in Munich, and then it escalates with breakneck speed. If you're a fan of this genre, as I am, you'll enjoy this one.
SUMMARY
The brutal secret war to win Kosovo\'s freedom from Serbia is in full swing when The Rendition takes readers behind the headlines for an inside look at the United States\' involvement. Alex Klear, a veteran intelligence officer, is sent to the Balkans on a hastily planned rendition which goes terribly bad. Alex decides it\'s time to retire. However, when he is persuaded to go to Germany as part of an operation connected to the rendition, he finds himself caught between two dynamic women, an old girlfriend and the female colonel running the \'op.\' While there, he becomes a target of the Kosovo Liberation Army, a murder suspect to the German police, and for his superiors the perfect fall guy to take the heat for a badly botched secret operation. With Kosovo\'s independence declaration coming closer by the day, the secret war heats up and Alex comes to realize that he is at the center of a murky conspiracy aimed at making the United States an international pariah.
---
What do you think about this review?
Comments
No comments posted.

Registered users may leave comments.
Log in or register now!