"DeAnna Cameron spectacularly immerses readers into the life of an early twentieth-century dancer"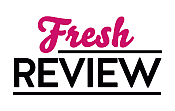 Reviewed by Elizabeth Crowley
Posted September 20, 2012

DANCING AT THE CHANCE introduces readers to the riveting life of working in the theater in the early twentieth century. Pepper MacClair has always been a part of The Chance, a historic, but now crumbling theater. After the death of her mother, Pepper finds solace in her now seemingly repetitive performances. But when The Chance is in danger, Pepper will do anything to save the only home she has ever known.
The Chance is only place Pepper has ever felt at home. Thrust into the world of theater by her mother, Bessie, Pepper has made working at The Chance the center of her existence. However, The Chance is no longer the center of hustle and bustle it once was. The lack of new performers has now left The Chance in a state of financial ruin. But when the owner, Robert DeGraaf decides to retire, his son and heir brings new hope not only for The Chance, but also to Pepper, who has always been in love with him.
Not only does Pepper look forward to the management of the younger and handsome Robert DeGraaf in order to save the theater, but Pepper has always secretly been in love with the handsome heir. When she hears that he is returning to The Chance, she hopes that he will not only save the ailing theater, but also reignite the passion they once shared.
DANCING AT THE CHANCE is a fun turn of the century romp readers will find delightful. DeAnna Cameron spectacularly immerses readers into the life of an early twentieth-century dancer. Anyone who loves early twentieth century novels cannot miss this well crafted romantic drama. Readers will delight at Pepper MacClair's fiery temper as she resolves to save The Chance from ruin. Lush and provocative, Cameron has written a hit!
SUMMARY
New York City in 1907 is a kingdom of endless possibilities for anyone who dares to dream. The Gilded Age has ended, and immigrants fill the bustling streets. The glamour of Broadway lures those who desire the limelight-but only a few are fortunate enough to thrive in the lights of a city that casts long, dark, and merciless shadows...
Pepper MacClair and her mother arrived penniless in New York thirteen years ago, and their fortune has not changed. A dancer of fluid grace and motion, Pepper is still only one chorus girl among many, struggling for an opportunity to prove herself worthy of something bigger.
For now, Pepper dances at The Chance, a rundown venue long past its prime. It is not only Pepper's workplace, where she has pushed her physical endurance to its limit, but also her home. And as the larger world changes around her and she is pulled into the intrigues of New York's elite, it is her last hope, not only to fulfill her dream, but to fulfill her heart.
---
What do you think about this review?
Comments
No comments posted.

Registered users may leave comments.
Log in or register now!