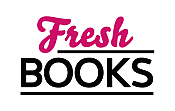 Grab your best read in March!
"Gohlke's well crafted story puts readers in the shoes of early immigrants in America"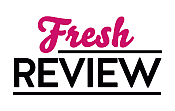 Reviewed by Elizabeth Crowley
Posted September 14, 2012

In this turn of the century novel, Cathy Gohlke takes readers into the cruel world of recently immigrated sisters, Maureen and Katie Rose O'Reilly. After the death of their father, the Irish sisters travel to New York hoping to find shelter with Colonel Wakefield, an old friend of their father. However, Colonel Wakefield has died, and the O'Reilly sisters must fend for themselves and they learn the harsh reality of the lives immigrants must endure in the New World.
Maureen O'Reilly was only too happy to leave behind her painful memories of her service in the house of Lord Orthbridge. When Maureen learns her father wishes for her and her sister to travel to New York in America to live with an old friend from the Civil War, Maureen is overjoyed to leave Ireland and remove her younger sister from the malice of the Orthbridge family. But when Maureen and Katie Rose arrive in New York, they learn that Colonel Wakefield has died, and the Colonel's son-in-law cruelly tosses Maureen into the cold streets of New York. When Katie Rose falls ill during the trip, Maureen must do what she can to provide for herself and her sister.
Maureen believes she has been blessed when a strange man offers himself as a reference in a trendy department store named Darcy's. When Maureen is hired at Darcy's, she feels she can finally offer her sister the life she never had. But soon Maureen begins to notice strange occurrences and suspicious vows of silence among Darcy's employees, especially those promoted to work on the fourth floor. When Maureen's friend, Alice, disappears, she knows something at Darcy's is not what it seems.
BAND OF SISTERS is a compelling novel of sisterly love, human avarice, and the cruel reality of early immigrants in America. Cathy Gohlke's impressively emotional storytelling will make Maureen O'Reilly's travails a part of the reader as Gohlke's well crafted story puts readers in the shoes of early immigrants in America. Gohlke has written a page-turning mystery within the pages of a tender story of friendship and the unbreakable bond between sisters.
SUMMARY
Maureen O'Reilly and her younger sister flee Ireland in hope of claiming the life promised to their father over twenty years before. After surviving the rigors of Ellis Island, Maureen learns that their benefactor, Colonel Wakefield, has died. His family, refusing to own his Civil War debt, casts her out. Alone, impoverished, and in danger of deportation, Maureen connives to obtain employment in a prominent department store. But she soon discovers that the elegant facade hides a secret that threatens every vulnerable woman in the city.
Despite her family's disapproval, Olivia Wakefield determines to honor her father's debt but can't find Maureen. Unexpected help comes from a local businessman, whom Olivia begins to see as more than an ally, even as she fears the secrets he's hiding. As women begin disappearing from the store, Olivia rallies influential ladies in her circle to help Maureen take a stand against injustice and fight for the lives of their growing band of sisters. But can either woman open her heart to divine leading or the love it might bring?
---
What do you think about this review?
Comments
No comments posted.

Registered users may leave comments.
Log in or register now!