"The ultimate romance where there is a fine line between love and hate"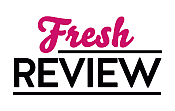 Reviewed by Elizabeth Crowley
Posted September 6, 2012

In this enchanting Victorian mystery, Ashley March crafts a seductive love story between two rivals who seek an exotic dye which could increase their family fortune. Now that Alex Laurie has inherited Laurie & Sons from his deceased father, he has introduced his mother and sisters to the London ton. But London society still views the Laurie family as upstarts. But when wealthy American, Willa Stratton, first lays eyes on Alex at a masquerade ball, she feels a desire she has never experienced before. But Willa does not know that Alex is the son of her father's previous business partner and her biggest rival.
When Alex Laurie realizes Willa's true identity at a masquerade ball, he deduces that she is there to find Mr. Andrew Woolstone. Woolstone is said to have the Madonna dye that the competing dye maker companies are eager to acquire. Alex Laurie will go to any extent to acquire the dye for his company. When Willa realizes what a formidable rival she has in the ambitious new owner of Laurie & Sons, she will stop at nothing to stop Alex from getting the Madonna dye. But Willa has made a dangerous mistake when confronting the competition: She has fallen in love with Alex Laurie.
Ashley March has written an irresistible treat for readers who love a little rivalry in their romance novels. Alex and Willa make each page sizzle as they fight for the ultimate prize. March takes her time developing this perfect romance and creates plenty of storyline besides Alex and Willa's romance. MY LADY RIVAL delivers the ultimate romance where there is a fine line between love and hate.
SUMMARY
In this tantalizing new novel of untold wealth, unbridled privilege, and unspeakable scandals, a family shakes the very foundation of proper Victorian Society—and sets the bluebloods to blushing..
When the wealthy middle-class Laurie family purchases a home in exclusive Belgrave Square, London Society is aghast. After all, the consensus is that they're nothing but lowborn commoners-a family of nouveau riche daring to marry into the aristocracy. Others believe it's an attempt to prove that their wealth makes them equal to nobility. Only one thing is certain: Belgrave Square will never be the same again.
Upon his father's death, Alexander Laurie feels the best way to provide his family with the privileges they deserve and secure their business is to establish ties with the London ton. And the best way to do it is by marrying an aristocratic bride. But when his business rival's beautiful daughter—the one person who can destroy his plans—appears in London, Alex must defeat her attempts at sabotage even if that means stealing kisses from the enemy.
---
What do you think about this review?
Comments
No comments posted.

Registered users may leave comments.
Log in or register now!