"A fresh and fascinating twist for paranormal romance!"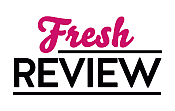 Reviewed by L Walker
Posted August 26, 2012

Fantasy Urban | Romance Paranormal | Fantasy
Emerson Carano, white witch and neighbor to warrior central, is drawn to Drake Campbell from the very first moment she gazes upon him from the shadows. Many years later, years that would bestow tragedy upon Emerson and her family, she finds herself in a steamy physical relationship with the shadow warrior. Because of the loss she has endured, Emerson refuses to allow her feelings to enter into the relationship with Drake. To complicate matters, Em's evasive and now very secretive brother Magnus returns after being away for four years. Secrets reveal themselves and the collateral damage that follows prompts Emerson to let down her guard and join forces with Drake in order to boost her magical ability.
Pisces warrior Drake Campbell has been solid, steadfast and immortal since 334 BC. Leaving Alexander the Great's army to serve the Goddess Themis in her cause, he has pledged his loyalty and skill to help rid the world of evils that would threaten humanity. Despite all the things he has faced in his lifetime, breaking through the barriers Emerson Carano has erected to protect herself emotionally would prove to be his biggest challenge.
Addison Fox's latest installment in the Sons of the Zodiac series, Warrior Enchanted, is a fascinating twist on typical paranormal romance. A once avid reader of my horoscope, the basis of the series, zodiac signs, is a fresh approach to one of my favorite genres. Anyone who has an appreciation of Greek mythology will also appreciate the interesting way it ties into this book. The storyline between Drake and Emerson is well written and I especially want to know more about what happens to Grey and Finley, who also get a good amount of pages in this book. Delightful at times with her clever writing style, don't be shocked if you find yourself chuckling with some of the great one-liners and banter between characters as it adds a special charm to this series. WARRIOR ENCHANTED is a solid stand-alone read but will prove even more enjoyable when read as part of the series.
SUMMARY
Pisces warrior Drake Campbell and his zodiac brethren have driven themselves to the edge. He'd love to take comfort in the arms of the woman he cares for, if only she would lift her emotional barriers to him.
White witch Emerson Carano has more to worry about than the Pisces warrior. Their affair may be red-hot, but she keeps the sexy man at arm's length to avoid getting hurt. When her estranged brother, Magnus, suddenly reappears— wielding a dangerous dark magic—Emerson has no choice but to ask Drake and his brothers for help.
Long-buried secrets and dangerous alliances will threaten the very foundation of the warriors while striking at the heart of Emerson's carefully constructed world. Can she put aside her fears to join forces with the only man who can help her—even if her own family must pay a terrible price?
---
What do you think about this review?
Comments
No comments posted.

Registered users may leave comments.
Log in or register now!