"An inspirational story about reuniting with friends and loved ones after unfortunate separations."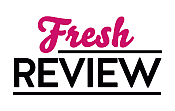 Reviewed by Viki Ferrell
Posted August 15, 2012

Aaron Miller is the handyman at Bentley's Trailer Park and Campground in a quiet little north Florida town. He lives in a storage shed at the park, is happy with his life and just quietly goes about doing his job, helping out whenever and wherever he can. He's just grateful for what God has given him. Life hasn't always been this good. Aaron is a Vietnam Vet who came home with physical and mental injuries. The physical healed, but the mental took him down a dark path for a number of years. Addicted to pain killers, then recreational drugs and alcohol, Aaron found himself jobless and homeless. He lost his wife and two children and hit rock bottom. That's when he found God. That's when Aaron's life changed for the better and when he found true happiness.
Dave Russo is the wire editor for his local newspaper in Gainesville, Florida. He's also an aspiring writer, trying to put together a book about Vietnam War heroes. He lost his own dad to that war and wants to honor him with this book. We weren't so kind to these war veterans when they returned home, not the way we hold returning soldiers in high esteem today. On a business trip to Houston, Dave visits wealthy oil tycoon and Vietnam veteran John Lansing, hoping for an interview. He gets way more than he bargained for.
John Lansing is a decorated war hero, but he doesn't want to talk to Dave about himself. John wants to talk about the man who saved his life in Vietnam; a real hero who received the Congressional Medal of Honor for saving a whole platoon of men who were ambushed by the Viet Cong. Lansing offers Dave $20,000 to find this man so he can properly thank him for what he did, and another $20,000 to fund Dave's book, if he can locate Aaron Miller.
Dave's investigation leads him to Aaron's children, Steve and Karen Miller, in Fort Worth. After meeting with Karen, he learns that Aaron could be living in Florida. His last known address was Perry, only a little ways north of Dave's home in Gainesville. There is also a spark of romance between Dave and Karen, but they aren't sure it will work with a four state distance between them. Will Dave and Karen track down her dad and bring him to meet the man he saved? And how will Karen feel about being reunited with a father she's never known?
This story takes some unusual twists and turns during the investigation. Dave finds so much more than he was looking for in interviewing people whose lives Aaron Miller touched. We need more Aaron Millers in our world today. Dan Walsh has given us a touching story about reuniting with loved ones and friends after unfortunate separations. Fans of contemporary inspirational fiction will enjoy this one.
SUMMARY
Everything lost can be found.
Aaron Miller knows a thing or two about loss. He's lost love. Dignity. Second, and even third, chances. Once honored for his heroism, he now lives in near obscurity, working as a handyman in a humble trailer park.
But God is a master at finding and redeeming the lost things of life. Unbeknownst to Aaron, someone is searching for him.
With deep insight into the human heart, consummate storyteller Dan Walsh gently weaves a tale of a life spent in the shadows but meant for the light. Through tense scenes of war and tender moments of romance, The Reunion will make you believe that everyone can get a second chance at life and love.
---
What do you think about this review?
Comments
No comments posted.

Registered users may leave comments.
Log in or register now!