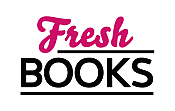 Grab your best read in March!
"History buffs will applaud Anne O'Brien's reinventing of King Edward III's much hated mistress."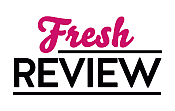 Reviewed by Elizabeth Crowley
Posted August 4, 2012

Before there was Anne Boleyn, there was Alice Perrers. Anne O' Brien takes readers into the fourteenth-century court of the magnificent King Edward III. Known to history as the king who started The Hundred Years War and the monarch who founded The Order of the Garter, O'Brien carefully crafts an enthralling tale of one of history less known but much maligned royal mistresses.
Alice Perrers' early life began in a convent. Although Alice longed for a life outside the cloister. Any interest in leaving the abbey walls resulted in brutal attacks. When the sisters allow Alice to leave and marry a money lender, Alice believes fate has smiled down on her. But Janyn Perrers has no interest in winning the love of the very passionate Alice, Instead, Janyn looks for a plain woman who will keep him company and put a stop to the demands of his sister, who urges him to find a wealthy wife. Alice is devastated that her husband shows no interest in her. Alice also finds a dangerous enemy in his domineering sister. When Janyn dies, Alice is left penniless and forced to return to the convent. Believing her last chance at a life outside the abbey walls is gone forever, Alice cannot foresee the glorious future and twist of fate which awaits her when Queen Philippa arrives at the abbey.
When the sickly Queen of England visits the abbey, she is enchanted with the mysterious sister who openly declares her desire to leave the convent. When Alice shows kindness to the ailing queen, Alice is given the opportunity she has been waiting for all her life: Queen Philippa wishes for Alice to join her court. Soon Alice finds herself in strange territory: the opulent household of the Queen of England. Although the queen finds Alice indispensable, the Queen's daughter, Isabella is horrified that her mother invited someone as insignificant as Alice to her household. Isabella will be a thorn in Alice's side throughout the novel. Although Alice is no beauty, she has a charm that others cannot resist, especially King Edward III. When Alice comes under attack by Edward's daughter, Isabella and his daughter-in-law, Joan of Kent, the King gallantly comes to Alice's rescue.
Although Alice believes the King simply desires her body, she soon finds she has won the King's heart. When Queen Philippa dies, Alice becomes Queen in all but name when Edward's grief causes him to completely withdraw. Alice makes dangerous enemies in the Countess Joan who believes one day her husband, The Black Prince, will be king. When the Black Prince dies, Joan rejoices that one day she will have the crown of England in her hands through her son, Richard. But Alice finds an unexpected ally in Edward's son, John of Gaunt. When Alice is banished from court, Gaunt allows Alice to return to the lonely arms of the ailing king. Much like her hold on Queen Philippa, her hold on King Edward proves impossible to break, even as he breaths his last breath, Alice's enemies reel as Alice determines who is allowed to see the dying monarch.
Anne O'Brien paints a sympathetic portrait of a woman history has maligned for centuries. Alice is best remembered for her hold on the aging King Edward III after Queen Philippa's death and the theft of the king's jewelry before his body was cold. But in THE KING'S CONCUBINE Anne O'Brien weaves a rags to riches story readers will devour. O'Brien's ambitious writing places her in the league of Alison Weir and Philippa Gregory. The author took an obscure history figure and crafted a compelling novel of romantic conquest and undeniable passion all set in one of the most magnificent courts in English history. History buffs will applaud Anne O'Brien's reinventing of King Edward III's much hated mistress.
SUMMARY
A child born in the plague year of 1348, abandoned and raised within the oppressive walls of a convent, Alice Perrers refused to take the veil, convinced that a greater destiny awaited her. Ambitious and quick witted, she rose above her obscure beginnings to become the infamous mistress of Edward III. But always, essentially, she was alone...

Early in Alice's life, a chance meeting with royalty changes everything: kindly Queen Philippa, deeply in love with her husband but gravely ill, chooses Alice as a lady-in-waiting. Under the queen's watchful eye, Alice dares to speak her mind. She demands to be taken seriously. She even flirts with the dynamic, much older king. But she is torn when her vibrant spirit captures his interest...and leads her to a betrayal she never intended.
In Edward's private chambers, Alice discovers the pleasures and paradoxes of her position. She is the queen's confidante, the king's lover, yet she can rely only on herself. It is a divided role she was destined to play, and she vows to play it until the bitter end. Even as she is swept up in Edward's lavish and magnificent court, amassing wealth and influence for herself, becoming an enemy of his power-hungry son John of Gaunt, and a sparring partner to the resourceful diplomat William de Windsor, she anticipates the day when the political winds will turn against her. For when her detractors voice their hatred, and accusations of treason swirl around her,threatening to destroy everything she has achieved, who will stand by Alice then?
---
What do you think about this review?
Comments
No comments posted.

Registered users may leave comments.
Log in or register now!