"David Gillham focuses on the women of Berlin in this World War II novel"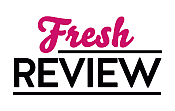 Reviewed by Elizabeth Crowley
Posted August 4, 2012

Set In Berlin during World War II, CITY OF WOMEN tells the story of Sigrid Schroder. When her husband is conscripted to fight in the war, Sigrid is left alone with her overbearing mother-in-law. But Sigrid is a woman of passion and soon finds herself in the arms of not one but two lovers. Her sudden friendship with nineteen year-old Erica implicates Sigrid in a dangerous game which could make her another casualty of war.
Kaspar Schroder lived a simple life and worked as a banker before leaving for Russia to fight in the war. Bored and disillusioned by her husband's rare and emotionless letters, Sigrid turns to nights out in the cinema to avoid spending time with her opinionated mother-in-law at home. At the cinema, Sigrid meets Egon, a handsome Jew she will have an ardent affair with. In a war where Jews are slowly losing their rights as humans, Sigrid realizes that she is playing with fire. But her passionate attachment to Egon surpasses any fear.
Sigrid also meets Erica Kohl. Sigrid and Erica are neighbors, but are awkwardly forced into a friendship when they are caught alone at the cinema. Sigrid must hide her involvement with Egon and Erica has her own secrets to cover. As Sigrid and Erica become friends, Sigrid realizes that Erica is hiding, she is secretly harboring Jews in various places in Berlin. As Sigrid begins to fall in love with Egon, she soon yearns to help Erica's cause. But the stakes are high when anyone involved with Jews stands to face a worse fate than those the Germans are eager to annihilate. When Sigrid finds herself investigated, she realizes just how much danger she has drawn to herself. But Sigrid faces an even more shocking surprise: her husband unexpectedly returns from the war.
While I enjoyed Sigrid and Egon's affair, I found myself struggling to keep reading the novel from the very beginning. The characters lacked proper development, especially Sigrid. I failed to make a connection with any of the characters in this novel. Sigrid and Erica's secret involvement in the Jewish community does add a spark to CITY OF WOMEN. Readers will look forward to Erica and Sigrid's adventures. I also enjoyed the sparring between Sigrid and her mother-in-law. CITY OF WOMEN presents the women of Berlin as courageous and just as eager to fight in the war as their husbands. But this was a difficult novel to finish.
SUMMARY
It is 1943—the height of the Second World War. With the men taken by the army, Berlin has become a city of women. And while her husband fights on the Eastern Front, Sigrid Schröder is, for all intents and purposes, the model soldier's wife: She goes to work every day, does as much with her rations as she can, and dutifully cares for her meddling mother-in-law, all the while ignoring the horrific immoralities of the regime.
But behind this façade is an entirely different Sigrid, a woman who dreams of her former Jewish lover, who is now lost in the chaos of the war.
Sigrid's tedious existence is turned upside down when she finds herself hiding a mother and her two young daughters—whom she believes might be her lover's family—and she must make terrifying choices that could cost her everything.
---
What do you think about this review?
Comments
No comments posted.

Registered users may leave comments.
Log in or register now!