"A book that will put some sizzle into your summer! Marissa Day heats up the pages with Fascinated!"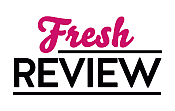 Reviewed by L Walker
Posted August 2, 2012

Erotic Paranormal | Romance Historical | Romance Erotica Sensual
Written off by most of the family to die a spinster, Alicia Hartwell can not understand why Lord Edward Corstairs would propose marriage. Truly unable to comprehend the emotions associated with passion and love, she is shocked at the moments she spends with her future husband and the questions that are quickly coming to the surface about her past. A series of very compromising situations prove to show Alicia that Edward Corstairs might be the one man that holds the key to her true desire and in the end, her heart.
As a Catalyst of magic, Lord Edward Corstairs has dedicated his life to serving in one of the most secretive branches of the Crown's military forces. Since that one tragic moment where the enemy exploited his weakness and someone close to him was lost, Edward has long seen the need to stay emotionally detached to the world around him. For the sole purpose of producing an heir and continuing the family name, he proposes a marriage contract to Alicia Hartwell, a seemingly safe bet when it comes to matters of the heart. He quickly discovers that Alicia suffers a magical enchantment that keeps her from experiencing real passion. He believes it to be his duty to help free her of the enchantment but does not realize that in his quest to help rid Alicia of her curse, he would also find in her his one true kindred spirit.
Marissa Day manages to bring many genres to the table and heats up the pages with FASCINATED. Although this is the third installment in this erotic historical paranormal series, it does well as a stand alone read. At first, I was a bit leery of all the different elements that were being brought together in this story but the author did a very good job of engaging me in the storyline. FASCINATED is packed with sizzling scenes and the chemistry between Alicia and Edward pops off the pages. I plan on reading the first two in the series to find out more about the other characters and couples mentioned in FASCINATED.
SUMMARY
Pleasure was an elusive dream…
Alicia Hartwell has never experienced the pleasure of passion. Despite all her efforts to comprehend the notion of romantic love, it has remained an utterly foreign concept to her. Resigned to the life of a spinster, Alicia is therefore stunned when she receives a marriage proposal from the highly eligible bachelor, Lord Carstairs.
…until she met him.
But Lord Edward Carstairs is not a normal nobleman. He's a Catalyst—able to draw magical power from the natural world to use in spells by human Sorcerers. He senses that Alicia is a victim of enchantment, one that has suppressed her erotic urges. Powerfully attracted to her, he's certain that he's the one to help her experience pleasure for the first time. But as Edward and Alicia's mutual passion burns hot, their fragile love and trust could be threatened by family secrets, and a new magical intrigue neither imagined.
---
What do you think about this review?
Comments
No comments posted.

Registered users may leave comments.
Log in or register now!