"The perfect read for anyone looking to lose themselves in a flawless romantic novel"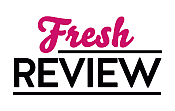 Reviewed by Elizabeth Crowley
Posted July 27, 2012

When Melissa Atwell's father dies, her uncle, Lord Braddock travels to Bamburgh along with Melissa's chaperone, Miss Diane Stanhope in order to introduce his niece to London society. But leaving her home will not be easy for Melissa, who has spent her entire life cloistered behind the walls of her country home in Northumberland. Melissa's eccentric father was rumored to have gone mad with grief after the death of his wife. In order to keep his daughter safe, Melissa was kept within the walls of her home. However, the death of Melissa's father brings Lord Braddock to Bamburgh, who plans to find her suitable husband in London. But Lord Braddock cannot foresee the dangers of bringing a beautiful young woman in his home, especially when his own son, John, has vowed to never allow himself to fall in love.
Melissa is instantly enchanted by her cousin, John Willington. Although her cousin is the most handsome man Melissa has ever seen, John stuns Melissa by confessing that he does not believe love is possible between a man and woman. John believes that romantic love is simply confused with overwhelming lust. But when Melissa begins to come out of her shell and is courted by one of the most eligible bachelors in London, John feels a strange heaviness in his heart which he can no longer deny. When John learns that Melissa is not really his cousin, he must decide between honoring his father's wishes or fighting for the only woman he has ever loved.
THE MAD LORD'S DAUGHTER is a griping love story which will make readers wish they could bring John Willington out of the pages of the novel. Jane Goodger has written a perfect love story with plenty of angst and suspense as the truth about Melissa's history comes to light. Readers will also have a lot of fun, as John struggles with his outdated beliefs about love and his unpredictable passion for Melissa. Goodger even creates an incredibly entertaining love story between Lord Braddock and Melissa's chaperone, Diane Stanhope. THE MAD LORD'S DAUGHTER is romantic, beautiful, and the perfect read for anyone looking to lose themselves in a flawless romantic novel.
SUMMARY
Locked away by her reclusive and intensely protective father, the recently deceased "Mad Lord of Northumberland," Melissa is beautiful and educated but painfully naïve about the real world--and the dark secrets of her birth. Now in the care of her uncle, the Earl of Braddock, she must prepare to enter London society and find a proper husband, a task that grows complicated when she falls for the one man she can never have. Just as a promising new life begins to eclipse her tragic past, she'll find herself consumed by a forbidden love that could destroy it all. . .
Excerpt
How could she allow a man to touch her anywhere he wished when she'd never even held a man's hand? She pressed her gloved hands against her cheeks, feeling the smooth silk against her flesh. In quick, angry movements, she tore the gloves from her hands and threw them to the floor.
John's heart nearly broke for her at that moment. He knew she didn't want his pity, but by God, how could he not give it, watching her fall apart in front of him.
"Sometimes I want to go home so badly I could scream," she said fiercely, staring at the floor, her fists clenched against her stomach.
"Melissa, come sit by me," John said, walking over to the settee. She looked at him uncertainly, then joined him and sat, very much like a petulant child. John slowly took off his gloves and placed them between them on the settee. "Now, give me your hand."
She looked up at him, and he nearly got lost in those magnificent eyes of hers, still shining from her brief bout of crying. Instead of giving him her hand, she clenched her fingers tighter in her lap and gave her gloves, still lying on the floor, a look of longing. Taking a shuddering breath, she said, "I wasn't allowed to take my gloves off except to bathe and at night. And no one was ever allowed to touch me without wearing them." She shook her head and fresh tears fell.
He laid his hand, palm up, in the space between them. She looked down at her hands for a long moment before finally, and with great hesitation, laying her palm on his. Her hand was small and cool, and he could feel slight tremors as he closed his fingers slowly 'round hers.
John watched her face, ready to withdraw if he saw any fear in her eyes. All he saw, though, was wonder, and something inside him gave a sharp, almost painful tug. She looked up at him, then back to where their hands were still clasped.
"It's so warm. And soft," she said. Then her brow furrowed, and she lifted his hand up as if inspecting it. With the index finger of her other hand, she trailed her fingertip across the calluses in his palm.
"From riding," he said gruffly, agonizingly aware that her touch was beginning to physically affect him in a way that was completely unexpected. How could her moving her finger across his palm be so incredibly erotic? He wanted to jerk his hand from her grasp, but he knew if he did, he would only frighten her more. So instead, he gritted his teeth together and prayed his body would stop betraying him. Unfortunately, the more he thought about how he didn't want his body to respond, the more it did. When she moved her thumb across his wrist, he became achingly aroused, and he let out a strained laugh and slowly withdrew his hand from her curious grasp. It was monstrous that he should react to her so, that he would allow his mind to picture her in his bed, exploring his body the way she was exploring his hand.
Bloody, bloody hell.
"John?"
"Yes?" he choked out, moving slightly away from her.
"Would you allow me to kiss you? I..." Her cheeks turned a vivid red. "Just to see what it is like and so that I'm not such a ninny if a man does try to kiss me. I know it's a lot to ask, but I don't want to make a fool of myself when the time comes. Is it very revolting?"
Dear God, why are you doing this to me? Is this a test? Because I fear I'm going to fail it. Sorry.
"Kissing is not revolting. Not with someone you're attracted to, at least."
"Oh. Then it shouldn't be too revolting with you. I do like you."
John swallowed and gave her a strained smile. "No, it shouldn't be too revolting, but I don't think...that is to say..." She kept looking at him with wide eyes, her mouth slightly open, her lips full and delicious and—oh, Lord, he thought, I am doomed.
---
What do you think about this review?
Comments
No comments posted.

Registered users may leave comments.
Log in or register now!