"Thomasine Lodge makes a dangerous enemy when she betrays Anne Boleyn"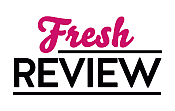 Reviewed by Elizabeth Crowley
Posted July 12, 2012

Historical | Romance Historical
Thomasine Lodge is horrified to learn that the odious, Sir Lionel Daggett, has been appointed her legal guardian after the death of her father and brother. But Thomasine has no idea the excitement that awaits her when she is appointed one of Princess Mary's maids of honor. When Thomasine wins the heart of the princess, she will do anything to preserve the princess' legacy, including seducing her father when his new wife is influencing him to declare the princess a bastard. King Henry VIII's marriage to Catherine of Aragon has all but come to an end. Everyone at court has noticed His Majesty's attention to the Lady Anne Boleyn. But when rumors begin to circulate that the king intends to divorce the queen and marry his mistress, those faithful to Queen Catherine and Princess Mary must fight to keep Princess Mary in the line of succession.
Heartlake Manor becomes a distant memory when Thomasine is assigned as one of Princess Mary's maids of honor. Although Thomasine is initially not fond of the distant child-like princess. she quickly loses her heart to the young girl who only longs for the attention of her father, the king. When her guardian announces that he wishes to marry her, Thomasine does the unthinkable and offers to betray Princess Mary and join the household of Anne Boleyn. But Thomasine has no intention of betraying the young girl she has grown to love. Instead, Thomasine becomes a spy for the princess. When King Henry marries his mistress, Thomasine feels she has let the princess down, but when the king begins to show romantic interest in her, Thomasine knows this is the best and only way to ensure the king keeps Princess Mary in the line of succession. But Thomasine has no idea what a dangerous enemy she has made when she dare cross Anne Boleyn.
Kate Emerson takes readers into the magnificent drama of King Henry VIII's court. Emerson presents an impressively accurate portrait not only of King Henry VIII, but of Princess Mary and Anne Boleyn as well. As an avid reader of Tudor fiction and non-fiction, I have found THE KING'S DAMSEL to be one of the best and most accurate portraits of the royal couple. Thomasine's story is enticing and romantic. Readers will swoon over the perfectly written fairy tale ending. Kate Emerson deserves a round of applause. Based on historical evidence of a secret mistress in the Tudor court, THE KING'S DAMSEL is simply perfect!
SUMMARY
In the fifth novel in Kate Emerson's highly acclaimed Secrets of the Tudor Court series, a young gentlewoman catches King Henry the Eighth's roving eye.
In 1533 and again in 1534, Henry the Eighth reportedly kept a mistress while he was married to Anne Boleyn. Now, that mistress comes to vivid life in Kate Emerson's The King's Damsel.
A real-life letter from Spanish Ambassador Eustace Chapuys, written on September 27, 1534, reported that the king had "renewed and increased the love he formerly bore to another very handsome young lady of the Court" and that the queen had tried "to dismiss the damsel from her service." Other letters reveal that the mystery woman was a "true friend" of the Princess (later Queen) Mary, Henry's daughter by Catherine of Aragon. Though no one knows who "the king's damsel" really was, here Kate Emerson presents her as young gentlewoman Thomasine Lodge, a lady-in-waiting to King Henry's daughter, Princess Mary. Thomasine becomes the Princess's confidante, especially as Henry's marriage to Catherine dissolves and tensions run high. When the king procures a divorce in order to marry Anne Boleyn, who is suspicious and distrustful of Mary, Mary has Thomasine placed in Anne's service to be her eyes and ears. And that's when she gets the attention of the king...
Rich in historical detail and featuring a wealth of bonus material, The King's Damsel is sure to keep readers coming back for more.
---
What do you think about this review?
Comments
No comments posted.

Registered users may leave comments.
Log in or register now!