"A tender story written straight from the heart"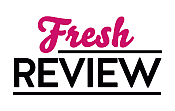 Reviewed by Elizabeth Crowley
Posted July 11, 2012

After losing the man she loves, her unborn child, and her career as a ballerina, Rosalyn Byrne decides to bring balance back to her chaotic life by renting a farm on a coastal island in Georgia. Rosalyn believes the out of the way farm will allow her privacy and the peace to mourn the loss of her old life, but a young ten year old girl named Damascus reads about Rosalyn's accident before her arrival on Manny Island and is convinced that Rosalyn is no ordinary woman.
The farm Rosalyn rents is owned by the Trezevant family. Ivy Cain and her brother, Urey Trezevant inherited the family home. However, rumors run rampant that the farm has been haunted for generations. The strange looks from the locals and the other-wordly aura around the house do little to sway Rosalyn from staying in the house. But when an alligator suddenly finds itself in Rosalyn's home during her first night in the house, she is forced to admit that perhaps staying in a farm in the middle of nowhere was not a good idea. When Urey Trezevant meets Rosalyn with a shot gun, Rosalyn realizes her dream of a peaceful getaway has vanished. Although Urey terrifies Rosalyn, she soon begins to see that Urey is one of the most intriguing men she has ever met.
Rosalyn soon finds herself visited by Urey's daughter, Damascus. Damascus believes that Rosalyn has some super natural abilities which call alligators to her side. But Rosalyn only sees a lonely child who lost her mother at a very early age to cancer. Although Rosalyn attempts to win Damascus' heart, all Damascus cares about is the pumpkin patch on the farm, which is her only connection to her mother.
As Rosalyn gets to know the Trezevant family, she realizes the extent of the pain caused by Fawn Trezevant's death. Damascus lives solely to care for the pumpkin patch which she promised her mother she would care for, and Urey Trezevant lives only to avoid opening his heart to loss and heartache, even to his own daughter. When Rosalyn attempts to bring father and daughter together, she finds herself healing her own wounds and quieting the ghosts from her own past.
THE RIVER WITCH is a charmingly written novel with a sprinkle of the supernatural. Kimberly Brock takes readers into the heart of a young child with a vast imagination. Brock does a splendid job at developing the friendship between Rosalyn and Damascus. I also enjoyed the scenes between Rosalyn and Urey. Not only is Rosalyn fascinated by Urey, but readers will also find be eager to learn everything there is to know about Damascus's father. THE RIVER WITCH is a sweet family tale which readers will enjoy from page one. Kimberly Brock delivers a tender story written straight from the heart. THE RIVER WITCH is just too sweet to miss!
SUMMARY
Can the river heal her? Roslyn Byrne is twenty-four years old, broken in body, heart and soul. Her career as a professional ballet dancer ended with a car wreck and a miscarriage, leaving her lost and grieving. She needs a new path, but she doesn\'t have the least idea how or where to start. With some showing from her very Southern mama, she immures herself for the summer on Manny\'s Island, Georgia, one of the Sea Isles, to recover.
---
What do you think about this review?
Comments
No comments posted.

Registered users may leave comments.
Log in or register now!