"A powerful story of embracing yourself and the truths about those around you."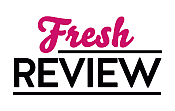 Reviewed by Jennifer Vido
Posted April 24, 2012

Ruth Wasserman is looking forward to returning home to Alabama for the summer. Her freshmen year at Michigan is finally behind her. No more late nights spent studying for exams or wild parties hanging out with guys who won't remember her name in the morning. Much has changed for this simple plus-size Jewish girl trying to make her way in the world. Without a doubt, her recent weight loss is sure to be the hot topic in town.
With the hot, sultry days looming, Ruth is excited to be lifeguarding at the neighborhood pool again with her favorite co-worker, her brother David. Home from college, her soccer star sibling has always been the town's hero. Handsome, athletic, and smart, David is every girl's dream boyfriend. Near close to perfect in their parents' eyes, David can do no wrong.
What starts out as any normal summer day turns into a life- changing moment when Ruth steps in on David's watch and saves a little girl from drowning. Whispering suspicions from friends and family are raised as to David's wherewithal to allow such a mishap to occur. When a secret between the siblings put their loyalties to the test, their relationship weathers emotional growing pains that forever will change their lives.
SAVING RUTH is the second novel by Zoe Fishman, author of Balancing Acts. With rich prose evoking the sweet scents of lazy summer days, she captures the true essence of a family in crisis. The tender relationship between the siblings and the emotional turmoil of the adults dealing with the after effects of empty-nest syndrome make this novel relatable for all ages. A truly poignant story worth the read.
SUMMARY
When Ruth returns home to the South for the summer after her freshman year at college, a near tragedy pushes her to uncover family truths and take a good look at the woman she wants to become.
Growing up in Alabama, all Ruth Wasserman wanted was to be a blond Baptist cheerleader. But as a curly-haired Jew with a rampant sweet tooth and a smart mouth, this was an impossible dream. Not helping the situation was her older brother, David—a soccer star whose good looks, smarts, and popularity reigned at school and at home. College provided an escape route and Ruth took it.
Now home for the summer, she's back lifeguarding and coaching alongside David, and although the job is the same, nothing else is. She's a prisoner of her low self-esteem and unhealthy relationship with food, David is closed off and distant in a way he's never been before, and their parents are struggling with the reality of an empty nest. When a near drowning happens on their watch, a storm of repercussions forces Ruth and David to confront long-ignored truths about their town, their family, and themselves.
---
What do you think about this review?
Comments
No comments posted.

Registered users may leave comments.
Log in or register now!