"When Maxine's world is turned upside down one question comes to mind. Will they survive?"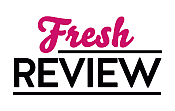 Reviewed by Gabrielle Lee
Posted April 8, 2012

Maxine is back and so are her tattoos. When a woman shows up with a mysterious gift for her, Maxine soon realizes just what her demons mean to her. They are unexpectedly freed from Maxine and go on a joy ride and run amuck on their own. Maxine and Grant must not only continue trying to figure out their own powers but must now find a way to keep the demons from returning to their old ways or the world will pay. There is so much to learn and not enough time to do what needs to be done. Can Maxine reunite with her demons and save us before it is too late?
Marjorie M. Liu does a great job of immersing the reader into the worlds that she creates. This book had me right from the start. I really enjoyed the relationship between Grant and Maxine. It only grows stronger as the series goes on. I loved finding out the intricacies of the demons and the hunter they are bound to. The interaction between Maxine and her demons made for a great read. I truly enjoyed the ending and the revelations. The connection between Maxine and the demons is a strong and beautiful thing that at times even pulls on your heartstrings. Grant and Maxine are a wonderful couple and learn so much together. I loved getting to see more of the demons and getting to understand them more as well as Maxine and Grant. The characters in this book were full of so much depth and emotion you could practically feel it coming off of the pages.
MORTAL BONE is a great addition to this series and I cannot wait to see what comes next. I hope that we get to see more of Maxine and her friends. I would advise reading this series from the start otherwise you will be lost. It is well worth the read to get them all.
SUMMARY
When the bond Maxine Kiss shares with Zee and the boys—the demons tattooed on her skin—is deliberately severed, the hunter is left vulnerable and unprotected. For the first time in ten thousand years, the boys have a taste of freedom—without Maxine's guiding influence.
As they grow more violent and unpredictable, Maxine starts to fear the little demons will lose their minds without their attachment to her. But reuniting won't be easy, as a greater temptation waits for her former protectors: a chance to return to their lives as Reaper Kings and unleash hell on earth.
---
What do you think about this review?
Comments
No comments posted.

Registered users may leave comments.
Log in or register now!