"Can a troubled past and promising future bring two enemies together for love?"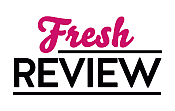 Reviewed by Mandy Burns
Posted March 18, 2012

Jade Radcliffe is ready to be home at Rosewood after gaining all the education she can handle but first she must make the long drive from Florida to Virginia. Thanks to a major storm rolling down the same highway Jade is forced to stop for the night to get some needed sleep at a hotel on the road but first a quick night cap is in order to help Jade relax. Instead of relaxation Jade lets herself go with a hot guy from the bar, no-holds-bar sex without any expectations is perfect before she gets home to be the respectable horse trainer and elementary school teacher. Jade hopes that she can avoid Robocop, Officer Rob Cooper, the bane of her existence when she was an adolescent teen lost after the loss of her parents; the man was always at hand when teenage Jade was at her worst. But first things first, home.
It has been years since the death of Rob Cooper's wife, years since that fateful night Rob was arresting Jade Radcliffe from underage drinking when Rob should have been home taking care of his wife. Well, now his meddling brothers are trying to convince Rob to move on, to at least date someone; Rob indulges in a one night stand during a conference when he sees a drop dead gorgeous woman walk in the hotel bar attempting to swat at all the unwanted attention coming her way; memories definitely were made that night. Unfortunately, now that Rob is home, he finds out that Jade Radcliffe is back in town, offering horse training to young kids and substitute teaching for his 7 year old daughter. Rob is livid and ready to get Jade fired because a ex-juvenile delinquent shouldn't be instructing kids in his town. That is until he sees Jade for the first and realizes she is all grown up and still trouble.
TROUBLE ME is the third book in Laura Moore's sexy and emotionally spell-binding Rosewood series. We are finally getting to read about the youngest sibling in a family of sisters who live for each other and the strong men in their lives. I couldn't put it down. Best I have read this year!
SUMMARY
TROUBLE ISN'T THE ONLY THING ON HER MIND.
The youngest and wildest of the Radcliffe sisters, Jade is the last to return home to her family's sprawling Virginia horse farm and its unsettling memories. She never planned on a night of passion with a stranger before starting her new life as a teacher and riding instructor—or the shock of recognizing the man who gave her so much pleasure standing right there in her classroom.
Officer Rob Cooper is stunned. Not only is the woman who rocked his world his daughter's second grade teacher, but she's the troubled teen whom he blames for his wife's death years ago. Worse, now that he sees her in the light of day, he wants her more than ever. Time has softened Jade's hard, rebellious edge—she's spirited, honest, and sexy to distraction. But will the feelings ignited in the heat of desire be enough to heal a past that needs forgiving?
---
What do you think about this review?
Comments
No comments posted.

Registered users may leave comments.
Log in or register now!