"Fast-paced techno romantic thriller."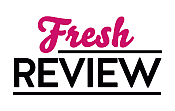 Reviewed by Sabrina Marino
Posted March 23, 2005

Bella Quintera lives in Michigan's Upper Peninsula where winter usually entails blizzards. Bella is intentionally left on the side of a lesser-traveled road with a wrecked vehicle during one such blizzard. She hides in the woods to escape her unknown assailant, who wants something from her. Hypothermia is starting to set in when a rescuer arrives and the assailant leaves. But Bella isn't too thrilled once the rescuer comes close enough for her to see that it's Daniel Champlain, an NSA agent. Bella wishes she could trust Daniel; however, four years earlier he destroyed her father's reputation. And her reputation was tarnished in the fallout, as well as any romantic hopes she had of a permanent relationship with Daniel.
During a covert operation to uncover a terrorist cell, Daniel, an NSA agent and computer code specialist, discovers a message in an ongoing chat room discussion that references Isabella Q. The name clicks for Daniel as Isabella Quintera, and that lead points to the Cybersoliders and a premier hacker named Lokus, a member of the Cybersoliders, who claims to be a patriot. Daniel believes Bella's father to be a member of this group. Lokus has a darker side within the Cybersoliders group. Daniel must put national security first and pursue his leads. His gut instincts, as well as the message on the computer surveillance detail, lead to Bella Quintera, or at least back to her father. Daniel goes to Michigan hoping to prove that Bella would never again be mixed up in something that involved a national security issue and to search for Lokus. He desperately wants to believe Bella and her father are not Lokus.
Someone is trying to harm Bella. Are they targeting her because of her father, or because of herself? Daniel knows Bella has information or knows something about Lokus, but she doesn't trust him enough to share. Daniel loves Bella, but he puts national security and the oath he took first and foremost above everything personal.
In increasingly dangerous incidents, Bella receives a piece of a jigsaw puzzle that she made herself as a hobby and sold to a hobby store owner. Each jigsaw piece comes with a message, and Bella works with Daniel to piece together the puzzle of who's trying to harm her. She reluctantly must put her trust in Daniel and shares the piece of the puzzle he can't fit. She worries that he'll once again betray her.
JIGSAW moves at a fast pace with references to terrorist cells in the United States, advanced technology and interesting computer games. Many scenes take place outside in the frigid weather of upper Michigan and reveal a lot about the weather and the fortitude of the people who live there. Nance does an excellent job of depicting both the perils of Mother Nature and the perils of human nature, as well as the beauty of the landscape and the beauty of love. You're sure to enjoy this romantic suspense.
Learn more about Jigsaw
SUMMARY
SHE'D PUT HERSELF IN HIS HANDS BEFORE...
Headlights in a blizzard, a car following too close, too fast, left Bella Quintera wrecked by the side of the road. Such reckless driving, especially in Michigan's Upper Peninsula, seemed ominous. The identity of her rescuer confirmed Bella's fears. Years before, Daniel Champlain had been her lover, but the relationship was one she strove to forget. The NSA agent's rugged good looks still haunted her-as did his betrayal.
BUT NOT HER LIFE
She'd watched him destroy her father; now Daniel demanded Bella listen. She was in danger. He wanted to know about her new creation, about its implications for national security. What she'd designed was worth killing for; but was a master criminal truly after her-or was it Daniel, again pursuing his ambition, thoughtlessly flipping her life upside down? The peril was real, no game like the jigsaw puzzles she made in her spare time. And this puzzle had missing pieces: the ones that showed whom she could trust.
---
What do you think about this review?
Comments
No comments posted.

Registered users may leave comments.
Log in or register now!