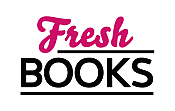 Pick up great June books for summer reading
"Swedish Award-Winning, Dark and Suspenseful Thriller"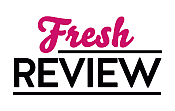 Reviewed by Katherine Petersen
Posted February 4, 2012

Inspirational | Thriller Crime
Piet Hoffman works undercover for the Swedish police. As an infiltrator, he has clawed his way up the chain in Wojtek Security International, a front for the Polish Mafia's amphetamine business. But Wojtek wants more from him. They want to take over the drug trade is prison. So, Hoffman sets himself up to be arrested and go to prison to do Wojtek's budding under the watchful eye of his handlers.
But a drug trade gone awry in Stockholm puts everything in jeopardy. An undercover agent for a police force in another country is killed by a Polish member of Wojtek, but Hoffman was a witness. Ewert Grens, a depressed but dogged detective superintendent of the Stockholm City Police wants to solve the murder and won't give up until he finds answers.
Roslund and Hellstrom have done a fabulous job in writing THREE SECONDS. The translator has also done their work justice. Switching from viewpoint to viewpoint, the story moves at a steady and action-filled pace. At times, the writing is in short jagged sentences, mirroring the edginess sand tension in the story. I've also read The Beast and The Vault, and this tale is by far the best from these two writers in my opinion. Not only have they clearly done their research, but their characters are multi-layered and extremely realistic. Not only is Hoffman playing both sides of a very dangerous game, but he's also married with two kids. Yes, he has a past history with drugs and while infiltration isn't supposed to be legal, you find yourself— at least I did—rooting for him. Yet Grens, too, is a fully developed character: a brilliant detective who still mourns the death of his wife 25 years ago and who is still searching for his own peace. All of his energy goes into solving cases, so you want him to succeed as well.
For readers fascinated by mysteries, especially those that will keep you reading late into the night with detail that bring the whole plot to life, THREE SECONDS is a terrific read. I'm currently trying to get my hands on Cell 8, the next Grens story.
SUMMARY
He leads a double life: one with a beloved wife and two small boys– a family he will protect no matter what the cost. And another, secret life in which every single day he risks losing everything.
Intelligent, gripping, and brutal, Three Seconds is the new thriller from Roslund and Hellström, the heirs apparent to Stieg Larsson and Henning Mankell as the masters of Scandinavian crime.
---
What do you think about this review?
Comments
No comments posted.

Registered users may leave comments.
Log in or register now!