"Sizzling with magic, mages, secret societies, and an undeniable love!"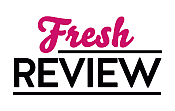 Reviewed by Heather Lobdell
Posted January 14, 2012

HEIR OF DANGER completely took me by surprise. New to the series I was not sure that I was going to like this book. However, Alix Rickloff has captured a magnificent blend of Angels & Demons with a little National Treasure. Throw in a little Harry Potter and you may just have an idea of what you are in store for! HEIR OF DANGER kept me on my seat racing across countries and into the world of Mages, Other, and Duinedon.
Elizabeth Fitzgerald was ready to be married again. Not that she had been married before, oh no that one ended in disaster before she walked down the aisle. This time she was not marrying the man she loved, instead she was settling for steadfast. There was nothing else that could be said about Gordon Shaw. He didn't make her heart beat faster, he didn't make her breathless, and he definitely was not Brendan Douglas. Brendan, who had left her at the altar, possibly killed his father, and was presumed dead. Only he wasn't. Brendan has returned to Dun Eyre and returned to Elizabeth to find a stone he left in her possession years ago.
The one stone that had the power to save the world from a man who was once his mentor and his friend, Maleodor. Once they were each one of the Nine who had tampered with magic far beyond their means. They had delved into the black magic of the Unseelie and they had each paid for it with a piece of their soul. All but two had paid with their lives. Brendan had to live with his guilt for the rest of his life. For he had betrayed not only his friends, but his family in his quest at redemption. There would never been enough redeeming for Brendan. He was left with only the hope that possibly he could get the stone and keep it from Maleodor before the mage unleashed Author and war upon the world of man.
Elizabeth has once again escaped marriage, not by her choice either time. This time she was kidnapped by the man who left her at the altar the first time. Surely the fates were laughing at her plight. Thrust into a world that she did not fully understand Elizabeth is sure of only one thing... she will stand beside Brendan no matter what crimes he is accused of nor what crimes he has truly committed. After all these years nothing has changed for Elizabeth her heart is still set on one man and one man only. Brendan Douglas be warned.
I was fascinated by the world that Rickloff created; the characters each had their own depths to add to the story and there was not one that didn't somehow belong. Rickloff swept my imagination into places that it has never been before making HEIR OF DANGER a true treasure to read.
SUMMARY
A man too dangerous to live . . .
After seven years outrunning enemies, friends, and his own soul crushing memories, Brendan Douglas is risking everything on a desperate mission. He has vowed to thwart the evil mage Máelodor's plans to unlock the past and reshape the future; unfortunately, the precious treasure that is his key to success lies with a woman Brendan jilted seven years before.
A woman determined to find a life of her own . . .
When her golden-eyed childhood hero abandoned her at the altar—disappearing in a storm of magic and mayhem, destruction, betrayal, and disaster—Elisabeth Fitzgerald struggled to put away her humiliation and loss. Finally, she has found a new fiancé and a comfortable future. Then, the one man she thought she would never see again appears—among her wedding guests. Brendan Douglas has returned.
An inescapable destiny . . .
It's not just that Elisabeth is promised to another; Brendan knows he is drawing her into terrible danger. But he cannot resist the bewitching, brave, wholly unexpected woman his youthful nemesis has become. He promised to sacrifice everything, but is he willing to sacrifice Elisabeth?
---
What do you think about this review?
Comments
No comments posted.

Registered users may leave comments.
Log in or register now!