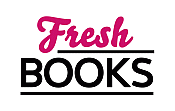 Spring for these books in March
"Communication can solve problems quickly; lack-there-of makes for an exciting story."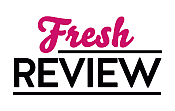 Reviewed by Sabrina Marino
Posted November 27, 2011

Butch Karp, the fearsome chief assistant district attorney in New York, has quite the reputation as a prosecutor. He runs his office with efficiency and demands only the best from his co-workers. His hands are tied up with the murder investigation of the famous Bollano mobster, Ed Catalano. All fingers point to another mob family until a Chinese gang , the White Dragons, take ownership for the assassination. A U.S. attorney, who has it out for Butch, is using his latest case as a means to advance politically.
Butch's wife, Marlene, is a security specialist, specializing in the safety of women brutalized by their husbands or victims in some form at the hand of men. A woman is hiding out in one of the shelters Marlene uses and asks to speak to Marlene. She wants Marlene to investigate her father's death, which occurred decades ago. The woman is married to a mobster who wants his wife to come home and doesn't mind using fire power to get to her. The more Marlene investigates, the more trouble Marlene finds herself in. The trouble escalates when she finds herself on the opposite side of the desk from her husband who is in the position to file charges against her.
Twelve-year-old Lucy Karp has a strained relationship with her mother, but a close and loving relationship with her father. Because Lucy knows her father is a by-the-book attorney, she cannot divulge a tremendously important secret to him. She and her friends have promised not to tell a soul as they believe that they have gone undetected while playing in the loft in the back of their family friend's, the Chengs, store where they have witnessed a murder.
Now a Chinese gang wants to kill Lucy, Marlene is in legal trouble and someone wants her dead, and Butch has to work some magic to keep his wife out jail and keep Lucy alive. All of this makes for a wonderfully, rich and exciting time for the Butch Karp series. ACT OF REVENGE is my new Robert K. Tanenbaum favorite. Lots of action, lots of entwined story lines, and lots of great action await in ACT OF REVENGE.
SUMMARY
To Butch Karp—a chief assistant district attorney with a formidable reputation as a brilliant and fearless prosecutor—the brutal assassination of Bollano family capo Ed Catalano appears to be a continuation of old-style wars between Mob families. But Willie Lie, leader of a Chinese gang called the White Dragons, insists that he and his cohorts were involved. The case is further complicated by an unscrupulous and ambitious U.S. attorney looking to use the Mob murder to advance his political career. And when Karp's twelve-year-old daughter witnesses a Chinatown gang slaying, she suddenly becomes a target herself. But his child isn't the only loved one threatened. Karp's wife, Marlene—a private security consultant specializing in protecting stalked and abused women—is delving perilously into the decades-old death of a notorious Mob lawyer. And as their two investigations intertwine, Karp and Marlene must race to find answers before two of New York's most dangerous criminal organizations turn an unsuspecting city into a bloody battleground.
---
What do you think about this review?
Comments
No comments posted.

Registered users may leave comments.
Log in or register now!