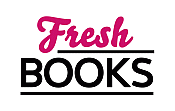 Spring for these books in March
"Destiny awaits those who search for it."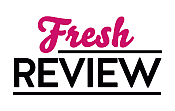 Reviewed by Sabrina Marino
Posted November 7, 2011

On March 12, 1940, Spanish Sea Captain Gonzalez pulled four German castaways from the ocean and put course to Cadiz. One of them, speaking only in German, asked the captain to take them to Portugal instead. As a gift for agreeing to do so, the German gave the captain a gold-and-diamond-emblem.
The story, however, starts in Munich in the year 1919. Fifteen-year-old Paul and his mother are forced to live with his mother's sister and family, as servants, after his father commits suicide. Paul bears the ridicule and torment by his spoiled cousin, Jürgen, and turns to his dreams for comfort.
Paul falls in love with the young woman who is supposed to marry Jürgen. She reciprocates and Jürgen is so fueled with rage that he vows to kill Paul. Paul learns from another cousin, a terrible secret about his father, just before the man kills himself. Blamed for providing the gun, Paul and his mother are kicked out of the house and forced to live on the streets until Paul earns enough to gain a room in a boarding house. Even though Jürgen is stronger, Paul prevails in the several attempts on his life. Jürgen takes a position on Hitler's Storm Troopers and Paul, smart and resourceful, gains employment and manages to better his life.
Over the next two decades, many events, orchestrated by Jürgen or consequences of Paul's actions, propel Paul in a direction he would have never dreamed he'd follow.
Juan Gomez-Jurado took factual information surrounding a special and valuable emblem handed down from a Spanish Sea Captain to his grandson, researched the possibilities, and came up with THE TRAITOR'S EMBLEM. Set in Germany during times of struggle and heartache, THE TRAITOR'S EMBLEM is a fictional mixture of love story, historical events, and humility and honor against arrogance and cowardice. I found THE TRAITOR'S EMBLEM an interesting story and enjoyed the opportunity to read it.
SUMMARY
The Straits of Gibraltar, 1940. In the heart of a storm at sea, Captain Gonz lez rescues a group of German castaways. When the torrent subsides, the leader of the survivors gratefully offers the captain a strange-looking emblem made of gold and diamonds, in exchange for safe passage to the coast of Portugal. Decades later, in 2002, the son of captain Gonz lez receives a substantial offer for the emblem. He does not sell it, but the buyer reveals an astounding story behind that mysterious object: it holds the key to Paul Reiner's lifelong quest... Munich, 1919. After his family fall into disgrace, 15-year-old Paul Reiner and his mother work as servants in the palace of Baron Von Schroeder. Unhappy and full of despair, Paul dreams of the heroic father he never knew. But one night, seconds before committing suicide, Paul's cousin reveals a terrible secret. Paul's father didn't die in the First World War, as he had always been told. He was killed by someone very close to him, and for unclear reasons. This discovery turns Paul's world upside down and from that moment, Paul sacrifices everything to discover the truth behind his father's death, even his love for Alys Tannenbaum, a Jewish photographer who helps him on his dangerous pursuit. Together they fight for their love, the truth behind Paul's family and the vengeance of Paul's half brother who rises to become a high-ranking Nazi and on Hitler's orders and successfully infiltrates the Mason organization to root out their Jewish members. In the vein of Dumas' and Zaf n's masterpieces, Juan Gomez-Jurado's The Traitor's Emblem is an epic novel spanning decades of family betrayal, impossible love and the high price of vengeance. Set against the dark and menacing streets of Depression-era Munich and the cruel rise of Nazism, G mez-Jurado's spellbinding thriller proves again that he is a master of narration.
---
What do you think about this review?
Comments
No comments posted.

Registered users may leave comments.
Log in or register now!