"Deeply impacting and shocking in its sincerity"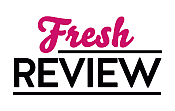 Reviewed by Heather Lobdell
Posted November 6, 2011

On first glance I did not give this book much thought. For a novel it is short; however, my initial impression was entirely incorrect. My first read through MUTED GREY left me riveted in my seat! I found that the more I sat there thinking about the meaning of this novel the more I wanted to read it again. And I did. Now two days later I find that my thoughts keep drifting back to MUTED GREY and its highly controversial subject matter. I do not believe that the short introduction on the back of the book does it justice. We are given just a little snippet that does not reveal that your very beliefs will be shaken to the core after reading this novel.
The story starts off introducing us to different women and some short facts of their lives. Marah is a doctor who has the dream life. She has the home, the car, and the job that we all dream of to keep us in money with nothing to worry about. She doesn't have to worry about paying the bills. We are also introduced to Guy, the only man in this story. I found his story may have been just as impacting as Marah's was. Guy is ready to propose to his girlfriend. He is ready to start a family and live the rest of his life with the woman he has fallen in love with. As events unfold it seems that communication is clearly lacking in Guy's life. His intentions were not clear and things go array.
I do not want to reveal any secrets here, as I believe that reading it blind had a big impact on the meaning of the story. I will say that I have reanalyzed things that I always thought I believed in and have discovered that my reasoning was much the same as Marah's beliefs were. I had clearly believed things that I now feel may simply not be true. This book has made a big impact on me, as a person, as a woman, and as a mother. I think that this may be one of the best books I have read this year. For a first time writer, Dianna Young has done a remarkable job of shocking my beliefs and has clearly left her mark on the literature world.
SUMMARY
What would you do if you discovered the path you had chosen for your life had been based upon lies?
"She'd had the dream again, that recurring nightmare which she could never quite put out of her mind."
Marah Edom had acquired all she'd ever dreamed of . . . the job, the car, the Malibu beach home. Yet, all that was overshadowed by a darkness which threatened to consume her. In one mind- altering moment, Marah is forced to confront her own acquiescence as she faces the demons which have haunted her for years.
---
What do you think about this review?
Comments
No comments posted.

Registered users may leave comments.
Log in or register now!