"A stunning mix of new age and old school makes this one sensational!"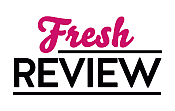 Reviewed by Heather Lobdell
Posted October 1, 2011

Romance Historical | Romance Paranormal
I was not too sure of this book when I started reading it. A little out of my normal genre, but I wanted to give it a go. I was pleasantly surprised by NO PROPER LADY. The storyline was great. Here was a new age woman who gets thrown back in time and has to learn how to cope with a new world. Her mission was to try to save the world from itself and the sorcerer who unleashed the lion.
I have not seen too many time-travel stories where the girl goes back in time, however I was glad that in this one she brought some technology with her. I think that Ms. Cooper could have done a little more with the shock gun, but I was happy with the fact that it only came out when needed. Our heroine, Joan, was a woman who grew up underground. She was a fighter and a survivor. Joan is a very strong woman who had to learn to depend upon other people to teach her how to fit in. I loved her resourcefulness and ability to adapt well. I thought that it was these qualities that made her fit the role so well. Had Joan struggled to adapt her whole character would not have been as real for me. A soldier on a mission learns to change behavior, plans, and will do anything to save the mission; Joan was no exception to that rule. Her counter-part was played by Simon Grenville. Simon was a little hard to warm up to, but one page it just hits you how much you have come to like this man. This was one of the best aspects of Simon, he grew on me just the same as he grew on Joan. I think that the best part of the story was the final scene with the enemy. The descriptions that Ms. Cooper provided for this transformation were mind blowing! It was like reading something straight out of a horror movie.
Joan was chosen to save the world. The world from which she comes from has been cast in darkness and shadows. No one goes out and the few that do are lucky if they make it back underground. Being cast back two hundred years in time Joan's mission is to find the book and the sorcerer who wrote it. Find them -- destroy them. Some things are easier said than done. Outside of the circle is a man. Simon is a man who is willing to help her survive in this time. Simon is also a man who Joan has found a partner in. However, adapting to a time when women were polite and proper has its drawbacks. Joan is no longer seen as an equal, but as a delicate lady. Fortunately, the lady on the outside is hiding the warrior within her. To fool her enemies Joan will need all the tricks and tools that Simon has up his sleeve. If she can keep their relationship focused on the mission she won't lose her head in feelings that she never knew existed.
Simon Grenville has explored the inner workings of magic. He knows that there are things beyond our control, both good and evil really do exist. He has always imagined a future where people fly and the world is thriving. Joan and her time are nothing like he imagined. Knowing that his friend and fellow student of magic is responsible for the bleakness ahead is not something that he was prepared to hear. Simon knows that he will help Joan and try to save his friend if at all possible. Simon knew that he was going to have to risk his life, but is he willing to risk Joan as well?
SUMMARY
England, 1888.
The trees are green, the birds are singing, and no one has any idea that in a few hundred years, demons will destroy it all. Joan plans to keep it that way. All she has to do is take out the dark magician responsible-before he summons the demons in the first place. But as a rough-around-the-edges assassin from that bleak future, she'll have to learn how to fit into polite Victorian society to get close to her target.
Simon Grenville has his own reasons for wanting to destroy Alex Reynell. The man used to be his best friend-until his practice of the dark arts almost killed Simon's sister. The beautiful half-naked stranger Simon meets in the woods may be the perfect instrument for his revenge. It will just take a little time to teach her the necessary etiquette and assemble a proper wardrobe. But as each day passes, Simon is less sure he wants Joan anywhere near Reynell. Because no spell in the world will save his future if she isn't in it.
---
What do you think about this review?
Comments
No comments posted.

Registered users may leave comments.
Log in or register now!