"A magnificent novel with a magical twist! Stephanie Dray is the author to read"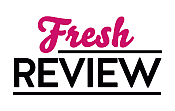 Reviewed by Elizabeth Crowley
Posted September 19, 2011

Women's Fiction Historical | Historical | Fiction
Cleopatra Selene arrived in Rome in chains along with her brother, Philadelphus. After the death of Queen Cleopatra and her lover Mark Anthony, the captivity of their heirs represented the end of the Ptolemy dynasty. Although Cleopatra is dead, the people continue to worship Isis, and Selene is seen as a symbol of hope. Selene vows to become Queen of Egypt one day. When she discovers that Emperor Augustus desires her, she knows she has a powerful weapon at her disposal. With Augustus' vengeful wife, Livia, watching her every move, Selene plots a dangerous game to regain her mother's kingdom.
When Selene is of marriageable age, Augustus makes a brilliant match for her with Juba, a Numidian Prince. Juba and Selene are granted the kingdom of Mauretania where they will rule as king and queen. Selene's lavish wedding quickly produces envy and gossip of the emperor's over fondness for the Egyptian beauty. Selene's dreams, however, are haunted by the memory of her twin brother, Helios, who Selene believes should have been her rightful husband. Believing him dead, Selene submits to the emperor's wishes but her marriage to Juba remains loveless. Mauretania's beauty inspires Selene to recreate the beauty of her beloved Alexandria. Selene quickly captures the hearts of her people by transforming a barren land into a valuable asset to Rome.
Selene's newfound happiness in Mauretania is short lived when learns that Egypt has plunged into civil unrest. Selene must decide between her devotion to her people and her devotion to the Ptolemy dynasty. Determined to use her influence over the emperor, Selene travels back to Rome to make one last attempt to have herself crowned Queen of Egypt, but in order to reclaim her mother's dynasty, Selene must commit an unspeakable act that will alienate the man she loves forever.
Although the novel takes some liberties with historical facts, the author's splendid weaving of fact and fiction has produced a magnificent novel with a magical twist! SONG OF THE NILE spins Selene's story to make her her mother's daughter. Selene is written as an opportunistic seductress who will stop at nothing to reclaim her mother's kingdom. Roman history buffs will admire how Ms. Dray brings her characters to life. Stephanie Dray is the author to read for those who enjoy reading Roman and Egyptian historical fiction.
SUMMARY
Sorceress. Seductress. Schemer. Cleopatra's daughter is the one woman with the power to destroy an empire...
Having survived her perilous childhood as a royal captive of Rome, Selene pledged her loyalty to Augustus and swore she would become his very own Cleopatra. Now the young queen faces an uncertain destiny in a foreign land.
The magic of Isis flowing through her veins is what makes her indispensable to the emperor. Against a backdrop of imperial politics and religious persecution, Cleopatra's daughter beguiles her way to the very precipice of power. She has never forgotten her birthright, but will the price of her mother's throne be more than she's willing to pay?
---
What do you think about this review?
Comments
No comments posted.

Registered users may leave comments.
Log in or register now!