"Compassion for a killer should you understand."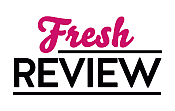 Reviewed by Sabrina Marino
Posted September 13, 2011

Joseph has lost his innocence. He is a victim of paranoia long in the making, so long ago created that few if any really know what started it. Joseph is a warrior in a battle, a fierce war of good against evil and he must kill the evil to protect the good. Initiated into the war at the age of sixteen, Joseph's duties began when he turned eighteen. Now he hardly knows how old he is or how many people he has killed.
Thoughts of doubt tickle at the corners of Joseph's mind as he walks through the dark, his steps matching the woman's steps until he picks up his pace and catches up with her just before she makes it up her porch steps. He pulls her into the shadows, while her children play inside the home; he places his hands around her neck and squeezes. Resigned to her fate, the woman stares at him until the light leaves her eyes and life fades away. He knows the moment she dies. This mission shows her husband, the enemy, that the good side has retaliated for the last person killed by this man.
Joseph needs a vacation. His two best friends, childhood classmates, have arranged for a secret trip to the Eastern shore, even though it is against the rules. It is not safe. The enemy knows and their screw up turns deadly as a team from the other side hunts them.
Joseph wants out but there is no out. To make up for the mess he made, his handler sends him to Canada to kill a specific target. He scopes out the scene and while following his mark, meets a young woman, Maria. He falls in love at first sight. When he meets Maria again, Joseph wants nothing but to be with her. However, there is no freedom for a warrior in this war. He cannot step down and when one of the rules is broken, Joseph and Maria run for their lives. They are now the target. The rules are never to be broken. Paranoia becomes their reality.
CHILDREN OF PARANOIA is an exceptional story. Trevor Shane has chosen his characters well. Joseph and Maria represent the hope for a new beginning. The story's concept is frightening and believable. Too much unexplained violence happens in this world and Shane's take on this violence and the story title given is shockingly appropriate.
SUMMARY
ALL WARS HAVE RULES
Rule Number One: No killing innocent bystanders.
Rule Number Two: No killing anyone under the age of eighteen.
BREAK THE RULES, BECOME THE TARGET
Since the age of eighteen, Joseph has been assassinating people on behalf of a cause that he believes in but doesn't fully understand. The War is ageless, hidden in the shadows, governed by a rigid set of rules, and fought by two distinct sides-one good, one evil. The only unknown is which side is which. Soldiers in the War hide in plain sight, their deeds disguised as accidents or random acts of violence amidst an unsuspecting population ignorant of the brutality that is always inches away.
Killing people is the only life Joseph has ever known, and he's one of the best at it. But when a job goes wrong and he's sent away to complete a punishingly dangerous assignment, Joseph meets a girl named Maria, and for the first time in his life his singleminded, bloody purpose fades away.
Before Maria, Joseph's only responsibility was dealing death to the anonymous targets fingered by his superiors. Now he must run from the people who have fought by his side to save what he loves most in this world. As Children of Paranoia reaches its heart-in-throat climax, Joseph will learn that only one rule remains immutable: the only thing more dangerous than fighting the War...is leaving it.
---
What do you think about this review?
Comments
No comments posted.

Registered users may leave comments.
Log in or register now!