"From the wilds of Scotland comes a tale where angels really do fly"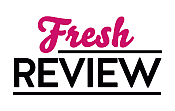 Reviewed by Heather Lobdell
Posted September 12, 2011

Throughout its history Scotland has been ravaged by wars, plots, and treachery. Throw a little love and myth in and you have THE ANGEL OF BLYTHE HALL. Magnificent from start to finish, this book was filled with all the intrigue and mystery that makes a legend a legend. From page one author Darci Hannah captivated my interest and took me to a place that I have only ever dreamed of, Scotland in the time of King James. This book was not simply a historical it was filled with the mythical legends and people from an era that we can never conceive of. The writing style was amazing.
Focusing on Lady Isabeau Blythe and her struggles to control her world, her life, and her wayward brother, THE ANGEL OF BLYTHE HALL had her hands full. Isabeau was a fantastic character written as a pawn just like every woman of her time. Isabeau remained strong in her convictions, loyal to her friend Jaime, and loyal to her family. Isabeau was willing to sacrifice her happiness for her King, as long as it ensured the safety of her people and her well being. One thing after another went wrong from there. One plot would unfold and another seemed to leap into its place. It kept me wondering if things for Isabeau would ever reach peace and I was very pleasantly surprised that even in the end I was left with a feeling that her troubles were far from over. Ms. Hannah stuck true to Scotland and its history throughout the book. I especially enjoyed that this story was just as ravaged as the country itself, nothing in life is ever a sure thing and THE ANGEL OF BLYTHE HALL would not have a happily ever after, but more of a happily right now.
Lady Isabeau Blythe has been granted the running of Blythe Hall, with one little factor....she must marry a man picked for her by the King. As her friend and confidant Isabeau knows that King James will pick a man strong enough to hold Blythe Hall and strong enough to hold Isabeau. The return of her traitorous brother leads to one bought of trouble after another; can a girl never have the peace she completely craves? When Isabeau uncovers a treacherous plot it appears that both the King and Isabeau are in serious danger. The safety of one man's lies have come back to haunt her as her 'savior' threatens to kill the King and kidnap her. Isabeau knows that her troubles have just begun. What Isabeau needs is a miracle or an angel to avenge Blythe Hall from those enemies both outside and within her walls. Can the angel of her dreams truly be a real man? How can she possibly marry one man when the one she wants is standing right in front of her and demanding her love? Can Gabriel save her and her family home from all the plots that surround them? And can someone please save her brother from himself?
SUMMARY
In a tumultuous battle, a beautiful and determined noblewoman claims her birthright while awakening great danger, exquisite passion, and the mystical realm in this enchanting novel of suspense and adventure.
Prepared to lay claim to her family's magnificent ancestral fortress in the Scottish border country, Lady Isabeau Blythe is determined to restore her noble family's good name and reclaim these stunning, strife-torn lands. But even the headstrong Isabeau's firm sense of reality is shaken by the inexplicable allure of Blythe Hall, an entrancing castle haunted by dark secrets—and otherworldly creatures of light and desire.
Isabeau's arrival sets in motion an epic power struggle: a ferocious fight for Scotland, her family, and her heart. Taunted and tempted by a sinister rogue knight, Sir George, who covets her land and her love, and trapped in the madness of her charismatic brother, Julius, who seeks power of unearthly origin, Isabeau can only surrender to the wild visions of the remarkable man she inexplicably longs for. With a bloodthirsty army amassing outside her gates, Isabeau summons help from Gabriel, the elusive man of her dreams. But does this alluring man possess the secrets of the castle and her destiny?
---
What do you think about this review?
Comments
No comments posted.

Registered users may leave comments.
Log in or register now!