"Will she survive the forest only to become part of the Feast?"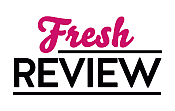 Reviewed by Heather Lobdell
Posted August 9, 2011

Madeline MacFaddin, or 'Mad Mac' to her book fans everywhere, remembers summers spent in blissful Ticonderoga Falls. Now that her writing has reached a serious block, her marriage has ended in a devastating divorce and Maddie feels more lost than she has ever in her life. The famous horror novelist has found that the words no longer come to her mind, the characters are not pictured, and nothing is going right. A short reprieve in a childhood memory sounds just like the medicine she needs. Unfortunately, Maddie has suppressed memories of a creature of the dark that 'found' her when she was a child. Suppressed memories have a way of coming back to haunt you, as Maddie is about to find out.
Mr. Ash has run this small town and the acres surrounding it for longer than anyone human can remember. In one form or another Ash has had his hand, or rather his mark, on the humans in his little corner of the world. Once a year the winged-beasts of the dark feast upon humanity. It is the feast that calls them, and the humans run in fear that they may be the next victim. Untrue to his nature, Ash once saved a girl and saving her life has been a decision that has haunted him ever since. Never did he dare to hope, dare to dream that one day Maddie would waltz back into his life.
This book threw me for a loop. In the first half of the book, I struggled with what was going on and whose side of the story was I reading. I think that had the story stayed focused between three characters it would have made more sense to me than it did, but every chapter was done in first person of another character. At least five characters telling the story made it harder to follow. The initial struggle had me wondering about which plot to follow, what was going to happen next, and what exactly was happening in this book? I found it confusing, yet I remained intrigued wanting to know what was going to happen next!
As for the plots, here again there were several. First, there was the main plot involving Maddie and Ash and the fact that she reentered his life during the Feast. There was a little romance going on between Maddie and Ash, but it was not over-developed and minor. Then there was also a subplot with another group of demons that were trying to take over Ash's home. This power play was really just a distraction for me and didn't really enrich the story. Finally, my focus was switched to the dog. Merrie Destefano clearly created an awesome character with Samwise. I loved the dog turned beast, but still portrayed as a protector for his family. I thought that this was the best part of the story. Samwise was a brilliant idea.
There were also some darker bits to this story that I loved. They were dark enough that it could have been considered horror, but not gory enough the book needed to be. While I felt that the plots and narrative were confusing, by the end of the book I felt that it was a good story. I really enjoyed the fact that the demons stayed demons. Destefano did not make them pretty or more likeable for our senses. They were the bad creatures and they were not ashamed of what they were, nor did they want to be anything different. The fact that the demons stayed true to horror was a definite bonus to this intriguing book.
Learn more about Feast
SUMMARY
Lord of the Hunt, Ash, watches over his land, bound by an ancient pact to protect the human mortals and a curse that binds him to those same woods.
Fleeing a broken marriage and writer's block, author Maddie MacFadden returns to the autumn woods that sustained her as a child, searching for the inspiration for a new fable for her devoted fans.
Instantly they are drawn together, human woman and immortal male, though it is forbidden. For Ash's kind hunt humanity, harvesting the stolen dreams of humans to stay alive. As Halloween approaches, so does the Harvest. And with her storytelling magic, Maddie is the prime target.
---
What do you think about this review?
Comments
No comments posted.

Registered users may leave comments.
Log in or register now!