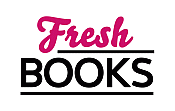 Spring for these books in March
"OceanviewPublishing knows how to pick them -- artfully entertaining!"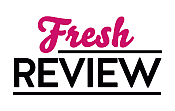 Reviewed by Sabrina Marino
Posted July 11, 2011

Dermot Sparhawk, a recovering alcoholic and former Boston college football hero, is back in the game of life. Dermot presently works in a parish food pantry in the Charlestown area of Boston. He has grown up in the projects and has learned how to survive there. One night, his godfather staggers into the pantry with a knife stuck in his back and dies at Dermot's feet. However, Jeepster Hennessey manages to get a few words out of his mouth before he succumbs.
Now there are IRA connected men showing up at Dermot's door either just asking about or beating him up to find out what his godfather told him and what he might have given Dermot before he died. Dermot is not sharing the clues that Jeepster gave him, at least not sharing with the Irish thugs who want to know. Dermot includes his uncle, cousin, and a fellow football player who is now wheelchair bound, in his search as sounding boards for his theories as he doggedly investigates his godfather's murder.
THE CHARLESTOWN CONNECTION is a thoroughly entertaining story. I truly enjoyed the information I gleaned about the ultimate prize that everyone is after and the secret methods that Jeepster used. I am not giving away any of the wonderfully, thrilling secrets in this story. Tom MacDonald has happily entertained this reader and I would like to read another Dermot Sparhawk story. I definitely will be checking lists for future Tom MacDonald stories.
SUMMARY
Dermot Sparhawk, a former All American Boston College football hero, is stacking cans in a parish food pantry in Boston's Charlestown, when his godfather, Jeepster Hennessey, shows up with a knife in his back and dies at Dermot's feet. Once slated for a professional football career, now a recovering alcoholic, with a torn-up knee, Dermot sets out to solve the murder of his godfather with the help of his Micmac Indian cousin, his paraplegic tenant, and a former teammate. Dermot's investigation has him tangling with members of the IRA, FBI, and the Boston mob. He also is forced to contend with Charlestown's code of silence and the norms of the neighborhood where he grew up. Feeling like he did at the height of his game, Dermot uses his Native American intuition and Irish good looks to help him uncover clues. Dermot stumbles upon bits and pieces of information that he cobbles together into an unlikely theory which leads him on an unexpected trail and to a new mystery that could cost him his life.
---
What do you think about this review?
Comments
No comments posted.

Registered users may leave comments.
Log in or register now!