"Angels & Demons meets Buffy and it just kept getting better from there!"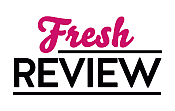 Reviewed by Heather Lobdell
Posted June 20, 2011

Young Adult | Romance Paranormal
Knowing when the people around you are going to die is not the problem; it's not knowing her fate that has become the big issue. For Meena Harper life is all about choices. Working for the Palatine, an underground military unit of the Vatican's, has never been simple. Meena knows that the Vatican should always be in the right...right? However, people are disappearing all over the city; tourists that are never seen or heard from again. It is one thing to have bodies when there are vampires around, but with no bodies to be found the dead have to be going somewhere. Now Meena's ex-boyfriend has been turned and sent to kill her! It sometimes pays to have the prince of darkness be in love with you, even if he is not everything she hoped he would be. For Meena her personal life has turned into a mess where her choice in boyfriends leaves a lot to be desired. To be with the man she fears to love or to be with the man she could possibly love forever? On the one hand, Lucien has saved her life time and again from his own kind and from hers. However, he is the prince of darkness and from the looks of things has every intention of being with Meena whether she wants to be or not. Then there is Alaric, her partner and her protector within the Vatican. Alaric is everything a girl should want in a man: honest, dedicated, on the side of good, and sexy beyond belief. So why can't she decide?
Meena's life within the Palatine has also turned from bad to worse. It seems that the Vatican is now openly hunting Lucien and is not above using Meena as bait. Everywhere Meena turns someone wants something from her that results in the death of someone she loves. Where is the justice in that? The only way to stop Lucien from turning completely evil lies within a book his mother gave him. The appearance of a new bishop also leads to the appearance of the book. The book that the Vatican just happens to have dangling on display. The Palatine guards are just waiting for Lucien to be lured to them by the book or by Meena's presence. Nothing like a game of cat and mouse...but in this deadly game Meena wonders just who is the mouse?
I found OVERBITE simply delectable. I thought that all of the characters were very distinct and well written. While I loved Meena, I seem to have a soft spot for vampires named Lucien and simply fell in love with his incredibly strong spirit. OVERBITE was very fast paced and action filled. The world created by Ms. Cabot was anything but ordinary. While the main plot kept me in the story, it was all the little extra sideline entertainment that kept me guessing and wondering where Cabot would take me next! A cross between Angels & Demons and Buffy, Overbite was as powerful as it was alluring. I was left feeling that I had missed out a lot about the relationships between characters by not reading the first of the series, which is something I look forward to rectifying quickly!
Learn more about Overbite
SUMMARY
Meena Harper has a special gift, but it's only now that anyone's ever appreciated it. The Palatine Guard—a powerful secret demon-hunting unit of the Vatican—has hired her to work at their new branch in Lower Manhattan. With Meena's ability to predict how everyone she meets will die, the Palatine finally has a chance against the undead.
Sure, her ex-boyfriend was Lucien Anton­escu, son of Dracula, the prince of darkness. But that was before he (and their relationship) went up in flames. Now Meena's sworn off vampires for good . . . at least until she can prove her theory that just because they've lost their souls doesn't mean demons have lost the ability to love.
Meena knows convincing her co-workers—including her partner, Über-demon-hunter Alaric Wulf—that vampires can be redeemed won't be easy . . . especially when a deadly new threat seems to be endangering not just lives of the Palatine, but Meena's friends and family as well.
But Meena isn't the Palatine's only hope. Father Henrique— aka Padre Caliente—New York City's youngest, most charming priest, has also been assigned to the case.
So why doesn't Meena—or Alaric—trust him?
As she begins unraveling the truth, Meena finds her loyalties tested, her true feelings laid bare . . . and temptations she never even imagined existed impossible to resist.
This time, Meena may finally have bitten off more than she can chew.
---
What do you think about this review?
Comments
No comments posted.

Registered users may leave comments.
Log in or register now!