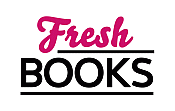 May Blossoms (books) for reading!
"A beautiful story of friendship in the face of tragedy"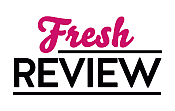 Reviewed by Viki Ferrell
Posted April 29, 2011

The trees in front of the houses around the Lindwood Court cul-de-sac all have bright white bows on them. They exude a festive mood and show purity, but they are there to temper the sharpness of the news that one of the residents has received. Paisley Lamm has pancreatic cancer that has metastasized to her liver. Could anything be worse?
Paisley is a lighthearted, cheerful, upbeat kind of person. Everyone likes her. She's very pretty and so nice. She's a great mom to her two young daughters and a supportive wife to her husband, Mason. She has helped several of the ladies on Lindwood Court through some very rough times in their lives. Now it is their time to support Paisley.
Andrea Chess, Iona Feld, Ginger Logan, and Julianne Havelock all have a special bond with Paisley. Paisley encouraged them during some dark days each of them were going through, and Paisley knows secrets of their past that each has shared with her. Each lady desires to doÂť something for Paisley, but they are not sure just what. They feel this tragedy is not just happening to Paisley, but to all of them.
What bothers Paisley the most is that these dear friends are not coming to see her. Why is it so hard to go visit someone that you know is dying? Each woman has to come to grips personally with the reality of this dire situation before they can face Paisley.
As each friend eventually stops by to visit, Paisley makes them feel at ease with her, as she always does. Each woman reacts with different emotions: some leave with elation that Paisley is so upbeat, some feel dejected, some feel an overwhelming relief that the visit is over, all with disgust that Paisley is so ill. She asks each lady to promise her something as she whispers in their ear just what that something is. They all promise.
THE ART OF SAYING GOODBYE is a story of courage and friendship. Interspersed within the pages of Andrea's, Iona's, Ginger's and Julianne's personal stories, Paisley recalls good memories in her life. Each woman reminisces about the times that Paisley was their source of comfort and encouragement. This story is beautifully written and will inspire you to make a better effort to visit terminally ill friends while there is still time. This is a touching story you should not miss.
SUMMARY
In a close-knit suburban development, four women find their lives thrown into sharp relief as they tie white ribbons to trees in front of their house—a gesture of support and affection for a long-time neighbor who has fallen ill.
During the tense three months that follow, comforting their friend also makes each of them remember how to celebrate the joys and triumphs of love, family, and girlfriends. As the days go by, these sisters in spirit grow closer, bonded by a new sense of hope, courage, and strength that will help them face any challenge, cherish every wonder, and, ultimately, learn to let go. And in the afterglow of someone else's life, each will discover that her own is brighter and more precious than she'd ever dreamed.
Excerpt
Chapter 1
October 14
On this warm October night, if you turned into Brightwood Trace beside the handsome brick entryway, and followed the graceful curve of Brightwood Circle past the three cul-de-sacs that branch off like fingers, you'd notice even through the gathering fog that a white bow with long streamers, one that might look good atop a large wedding present, has been secured to a tree in front of every house. Every house. This is not because of hostages in some foreign country or a deeply-felt political cause. It is to support one of their own. Paisley Lamm lives at the top of Lindenwood Court, the highest point in the development, and has to pass this way on every trip in or out.
No one is sure who tied the first ribbon to a tree this afternoon. Most people think it was Andrea Chess, Paisley's longtime friend, who knows her better than anyone in Brightwood Trace except Paisley's husband, Mason. Andrea is the one with the mushroom-colored hair falling in a bowl around her face, and those odd gray-green eyes that seem somehow colorless, like slightly dirty water. You wouldn't imagine Andrea as Paisley's best friend, but she is. For twelve years they've shared secrets, gotten each other through every crisis, given each other space. In Andrea's view, this has led to a special, dignified friendship few women ever enjoy. Andrea loves Paisley like a sister.
Most of the neighbors are much more ambivalent. Paisley is pleasant to everyone, so affable and good-natured the women find it hard to stay jealous even after their husbands stare longingly at her at a party and it ruins their night. They burn hot for a day or two, incensed that a woman of forty-six should look so good. It's unnatural. Then on Monday or Tuesday they run into Paisley at the supermarket or in the gym, where she offers a tomboyish wave and spills benevolence onto them from her snappy blue eyes. "Hey," she trills, and "Hey," they call back, and at that moment their ill-will vanishes like smoke. There's something irresistible about Paisley. There's something that makes her seem the gracious hostess even in the grocery store. The next time Paisley issues an invitation for coffee or wine, the neighbor will say, yes, of course, and forget until it's too late the way her husband looked at Paisley that time and probably will again.
Of course Iona Feld doesn't feel this way. At sixty, Iona is practically old enough to be Paisley's mother – maybe not quite – and hasn't been much interested in men since her husband died. . . . Iona isn't jealous of Paisley, but she enjoys her. At Paisley and Mason's many social gatherings, she watches with wry amusement the way Paisley works a room. The more aware Paisley is of men eyeing her, the more conscientious she is about distributing her charms with judicious fairness, a little for John, a little for Eddie, some for the women, too. It's almost an art form. . . .
This morning, Iona fought alarm, irritation, and an actual lump in her throat while driving to A.C. Moore to buy the biggest white bow she could find. . . . She was furious at being sucked into this ordinary, unexotic tragedy. She's had her own tragedy. She doesn't need this. At home she tied the ribbons around the enormous willow oak in her front yard, a tree she has always despised, while its rough gray bark practically glowered disapproval at having to wear a shiny white bow. . . .
By nightfall when the fog begins to gather, Iona is so worked up that she'd like nothing better than to take one of her long treks through the undeveloped field behind Lindenwood Court, her usual way of burning off energy. . . . She goes into her house instead, picks up the newspaper, and fumes.
Up on Lindenwood Court, across the cul-de-sac from Paisley's house, Ginger Logan stands rigid at her bedroom window, watching her twelve-year-old daughter, Rachel, slip quietly out into the front yard. It's all she can do not to follow Rachel outside. They had their family discussion about Paisley's situation at dinner. Theoretically, there's nothing more to say. Ginger wishes Paisley well, of course; they've been across-the-cul-de-sac neighbors for more than nine years. But mostly, she's concerned about her children. Well, not so much about Max who at fifteen wants only to drive. She worries more about her daughter. Twelve is such an impressionable age. Lately Rachel has become thoughtful and quiet, no longer a jabbering child. Ginger wants to act before it's too late. Do something. Make sure her daughter is not scarred by this, whatever happens. . . .
In the third house on Dogwood Terrace, Julianne Havelock paces back and forth in her kitchen for such a long time that her seventeen-year-old son, Toby – the only one of her three sons who still lives at home – turns off the TV comes in to ask if she's all right.
"I'm fine. Just upset," she says, though she hasn't been fine for days. More than anyone, Julianne knows what's going on. She knew how things would turn out even while Paisley and Mason were waiting for the definitive word. She knew from the beginning. And this . . . this foreknowledge . . . is eerie. She might as well be a palm reader or a gypsy with a crystal ball. Moving into the front hallway, she squints out the window toward her maple tree with its bow. She doesn't see it. She is like everyone else. It is not invisible just because of the fog.
As they put up the bows today, Julianne thinks, everyone in Brightwood Trace must have acted by rote. None of them could possibly have thought about what they were doing. The situation is, in the most literal sense, unthinkable. They are in shock. At the beginning of this unknowable journey, they sense – especially Julianne, Andrea, Ginger and Iona – that this is happening not just to Paisley, but to them all.
---
What do you think about this review?
Comments
No comments posted.

Registered users may leave comments.
Log in or register now!