"A delightfully perfect romance."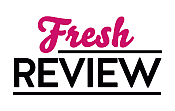 Reviewed by Suzanne Tucker
Posted October 19, 2005

When the time comes, Sebastian Reyne's two young sisters will be presented at court, will make their entry into society and will stand equal to every young lady out there. He's certain of these three things, for they are his mission. He owes it to them and will do everything in his power to make it happen. This is exactly why Sebastian is willing to settle into a marriage with Lady Elinore Whitelaw, a woman six years his senior, who dresses in yards of nothing but gray and is a complete eccentric. But Lady Elinore is mature and has a passion for good works and charitable causes. She's just what Sebastian needs to help him raise his sisters.
Then fate steps in at the Frampton ball when, in the midst of dozens of young beauties, a girl, not merely pretty but dazzling, stands out like a fallen star. Sebastian has never seen hair this gold, eyes this blue or a smile this warm. He's smitten and bedazzled by Hope Merridew. She's the belle of the beau monde, pampered and indulged and sheltered from all the evils of the world. She was created for joy and expects to dance her way through life.
Sebastian needs a wife of fortitude, a woman whose strong sense of duty will carry her over the rough patches of life. Hope is not for the likes of him. But Sebastian has a lot to learn about this strong and determined beauty. Hope has had more than her share of the character-building experiences life has to offer. She bubbles with life and joie de vivre, and her exuberance spills over when she meets Sebastian. There's something special about this tall, brawny, intense man that makes her shiver. Sebastian, a man of quiet certainty, intrigues her.
The "last waltz" is Hope's special dance, which began with a dream many years earlier; a dream of love and destiny. Hope always keeps the last waltz of the evening free, refusing to fill her dance card in case the dashing figure of her imagination should appear. One day he will come, and it will be her perfect waltz! Could Sebastian be that man?
THE PERFECT WALTZ is the perfect romance. I can't remember the last time I enjoyed a book so much. The characters are so rich and the story so refreshing, they reach deep into your heart. The dialogue is delightful and, at times, a hoot. I was simply enchanted by this wonderful book. I will be searching the shelves for more books by Anne Gracie and I look forward to her future stories. Embrace this story whole-heartedly. You'll be as captivated as I was.
SUMMARY
Society rogue Sebastian Reyne's search for a practical wife comes to a crashing halt when he dances with the effervescent Hope Merridew - and is seduced into a delicious intrigue of sensuality and desire.
---
What do you think about this review?
Comments
No comments posted.

Registered users may leave comments.
Log in or register now!