"Passion and Adventure Come Together in this Perfect Bedtime Read"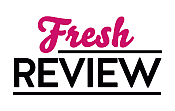 Reviewed by Lisa Watts
Posted February 19, 2011

Science Fiction | Romance Paranormal | Romance Erotica Sensual
BLOOD & STEEL, a futuristic fantasy, is Angela Knight's newest addition to her collection of vampire stories. In this novella, vampire Elyn Castel has recently escaped the assassin, Kruz, who held her captive for fifty years. Now she is on the run from the man who killed Kruz and gave her back her freedom. She fears he wants to kill her for her part in the slaughter of his former team. However, she's not sure how long she can stay out of the sexy cyborg's grasp.
Jarl "Blade" Bladin is after the fiery little vampire that helped set up his team for assassination. By seducing him six months ago, she kept him from being there to defend them from his enemies. The way he figures it, she owes him big time. He certainly has ideas about how she can pay him back, ones that will leave both of them satisfied. But when the feelings between them start to grow, he has to wonder if there can ever be trust between them or if the past will stand in their way.
Knight is a master at writing erotic love scenes that leave you panting, and BLOOD & STEEL is no exception. Blade is a typical alpha hero, and when paired with the tough-as-nails Elyn the sex is nothing short of explosive. I found myself rooting for these two right from the start. The rest of the story is filled with lots of action. The fight scenes are well-detailed and intense, and there is not a slow moment to be found anywhere in the book. My one complaint about this story is the length. It is definitely a novella, and a short one at that. It took me under an hour to read the entire thing. The two main characters are very likable, and I would have loved to learn more about their backgrounds and personalities. The plot is simple and could have definitely been drawn out more to allow the budding romance some additional time to develop. That being said, I really enjoyed it and would recommend it to anyone looking for a sexy, action-packed bedtime read.
SUMMARY
Elyn Castel spent 50 years as the slave of a vampire sociopath. Now, thanks to cyborg bodyguard Jarl "Blade" Bladin, Kruz is dead. But Blade is after Elyn now, and she has to do everything she can to get away from Blade. But that's easier said than done…
Excerpt
Fleeing in terror wasn't something Elyn Castel did. People usually ran from her, not the other way around. Besides, after she'd spent fifty years as the slave of a sadistic sociopath, there wasn't much anyone could do to inspire terror in her.

But Elyn ran now, and she ran hard.

She darted down the concourse in long bounds that made the humans gape, leaping over tables filled with diners, spinning around astonished space station security guards, ducking the angry clawed swipe of a huge A'vi warrior.

Her sensors revealed Jarl "Blade" Bladin was still behind her, matching her stride for impossible stride. But when the ill-tempered A'vi tried for him, one swing of an armored fist sent the massive alien down with a crunch and a started, agonized "Chik!" The pursuing security guards had to stop to help the injured A'vi.

Never piss off a guy named Blade. Her own master could have told the A'vi that, had Blade left the vicious fuck alive.

Elyn had heard that Blade did a very thorough job on Kruz. She would have thanked him for that, if only he hadn't targeted her next.

Just that instant, Elyn's cyplant whispered, and she shot in the direction it indicated, a service corridor that snaked out to one of the station's ten huge cargo holds. She could lose Blade there if she got lucky, or kill him if she had to. Or die if she failed.

Odd. A few months ago, Elyn would have viewed the prospect of dying as a relief. But Kruz still trapped her then, vicious blight that he was. Now she had no interest in dying. She was curious about what life would be like as something other than a vampire's slave.

Elyn might not deserve to live, but she wanted to give freedom a try.

As she ran for the service corridor, she was acutely aware of the distance between her and her target. Cold star-flecked blackness lay beyond the towering transparent walls of the Kring Station concourse, along with the elegant white shapes of the great passenger liners and cargo vessels that orbited alongside space station. Beyond the ships lay the vast blue arc of the planet Cameron, with its landmasses in a hundred shades of green and brown. A thoroughly beautiful view, had she not been running for her life.
---
What do you think about this review?
Comments
No comments posted.

Registered users may leave comments.
Log in or register now!