"A historic treat filled with swashbuckling danger, adventure, and romance."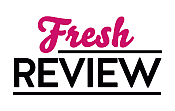 Reviewed by Viki Ferrell
Posted January 30, 2011

At last, Raeven Russell finds Captain Cutlass in a tavern in France so that she can kill him. She's been looking for him and seeking revenge for several months now. Disguised as a young man, she challenges him to a dual of swords. He isn't interested until he pulls off her cap and her raven black hair tumbles down her back. He can't believe he didn't realize from the beginning she was a female.
Captain Cutlass, calling himself a privateer, allegedly killed her fiance in a battle on the high seas. When he sunk the ship, he did not realize he had killed its captain, Raeven's fiance. The British Navy captain attacked Cutlass' ship first and in very bad weather. He was only retaliating to save his ship and his men.
An instant attraction blossoms between Cutlass and Raeven. It really irks her that she finds him so attractive and compelling when she only wants him dead. She also finds herself on his ship being held captive in his cabin. But locked doors are never a problem for her. She is a master at picking them and a master at escaping. She's had plenty of practice on her daddy's naval ship where she has spent most of her life. As their adventures push them together and draw them apart, she finds herself falling in love with him. But she knows a pirate and a rogue when she sees one, and she's not sure about Bastien. Little does she know, Bastien is falling for her as well.
THE ROGUE PIRATE'S BRIDE is an early 1800's historical romantic suspense set on the high seas. It's a fast-paced, swashbuckling tale of piracy, dangerous scheming, and intrigue. You'll love the predicaments Raeven gets into and her inventive ways of getting out of them. Don't miss this historic treat. It's one you can't put down.
SUMMARY
Revenge should be sweet, but it may cost him everything...
The Marquis de Valére escaped certain death in the French Revolution and is now an infamous privateer. Out to avenge the death of his mentor, Bastien discovers himself astonishingly out of his depth when confronted with a beautiful, daring young woman who has landed herself in a mess of trouble...
Forgiveness is unthinkable, but it may be her only hope...
British Admiral's daughter Raeven Russell believes Bastien responsible for her fiancé's death. But then the fiery beauty crosses swords directly with Bastien, and now she's not so sure she really wants him to change his wicked ways...
With her father and a set of ruthless killers hot on their trail, amidst swashbuckling adventure and constant danger, suddenly Bastien and Raeven's steamy entanglement seems to be the only thing they care about.
Excerpt
Bastien stood in the companionway outside his cabin and frowned. It was quiet. Too quiet.
He was tempted to search out Mr. Maine to see whether the quartermaster had put the black-haired hellion in his cabin as instructed. But Bastien knew Maine too well. The girl was in there.
He glanced down at his coat, at the ripped sleeve. Ah, yes. His cabin girl was going to work off the damage, even if it made both of them miserable. He'd guarantee she was the more miserable.
Best he instruct her on her duties so she could begin.
He opened his cabin door, noted a lamp had been lit, and glanced about. For a great cabin, it was small, but he didn't see the woman. His gaze scanned the neat, trim room—berth, trunks, desk...
Where the hell was she? Could she be hiding? Where? In the trunk?
He stepped inside and realized too late his mistake. He turned quickly enough to avoid the worst of the blow, but he still felt the force of the object slam into the side of his head. For a moment, bright white dots danced before a sea of black, and then he reached out and grabbed the hellion.
She had the object raised! Damn him if she wasn't going to strike again!
But he had his hand wrapped around her wrist now, and he twisted it violently. She cried out, and he muttered, "Drop it."
"No."
The black sea was fading now, and he was able to focus on her face. It was set in a stubborn expression, those green eyes flashing like the ocean during a tempest. He tightened his grip and saw her jaw clench, but she didn't drop the candlestick she held.
Merde. The thing was brass and had to weight two pounds. She really did want to kill him. Anger shot through him as his head throbbed again, and he wrenched her arm. The little hellion held on, so he pushed her up against the door, slamming it closed in the process.
Her eyes were watering with pain now, but she still held the candlestick. "Drop it."
"No!" The word was barely a breath.
He shook his head. "Mon Dieu! Are you always this stubborn?"
"Some might call it persistence," she grit out.
He had her pinned to the door, one hand restraining her wrist and the candlestick she held aloft, and the opposite hand trapping her shoulder. In one quick motion, he released her shoulder, plucked the candlestick from her grasp, and tossed it over his shoulder. It thudded on the floor just as her fist came up. But he caught that too, grinned, and forced it back against the wood. Now he had both hands pinned to the door. "I can be persistent as well."
He was looking directly into her eyes and realized, slowly, their bodies were flush against one another.
"Don't get any ideas," she said.
He raised a brow. "What kind of ideas?" But his body had a mind of its own. He was more than aware of the warmth of her skin, the feel of her soft curves against his muscles, and the sweet, cherry smell of her hair. But something wasn't quite right...
He couldn't feel the swell of her breasts. He glanced down, noted her white shirt was all but flat. He looked into her eyes again. "Bound them, did you? Clever disguise."
"It fooled you, pirate."
He sighed. "Are we back to that again? I told you, I'm not a pirate. I have a letter of marque from—"
"I don't care what country's flag you fly under. I know what you are. And what you did. Now get off me!" She shoved back hard, taking him by surprise. But he was a good deal larger than she and much stronger. He held her in place, rather liking this position and the view it afforded him of her eyes. They were undoubtedly her best feature—well, the best of the ones he could see at the moment. Her nose was a bit too snub, her lips too small—or perhaps that was because she had them firmly compressed—and her chin jutted too sharply. But those eyes were amazing. He'd never seen anyone with such vividly green eyes. They reminded him of a lush pasture or of a shower of emeralds.
And now he was reminding himself of some god awful poet. He shook his head and hopefully rid himself of all poetic urges.
"Do you have a name?" he asked.
"What?" She blinked at him. "No."
"And you say I'm the bastard. Very well then, I shall call you Cabin Girl."
She snorted. "You can try it."
"You need some sort of name. How else will you come running when I call?"
Her mouth dropped open, and she let out a short, incredulous laugh. "Oh, you're just full of delusions."
"We'll see." He glanced about the cabin. "And your first task, Cabin Girl...is to empty my chamber pot."
She smiled sweetly. At least he supposed that was her version of a sweet smile. "Of course," she cooed. "Release me, and I'll empty it."
---
What do you think about this review?
Comments
No comments posted.

Registered users may leave comments.
Log in or register now!