"A woman seeking revenge finds herself tied to a man seeking redemption."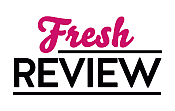 Reviewed by Leanne Davis
Posted January 18, 2011

Lady Merryn Fenner has been been seeking a way to revenge herself on Lord Garrick Northesk. He killed her brother and destroyed the remainder of her family in one night. Her father died shortly after her brother's death. Merryn lives with her sister but has found a calling for the rest of her life. She works with a friend doing investigations for his agency. When she is led to some information that might expose the Northesk family, she uses her skills to uncover more information.
Lord Garrick is now the Duke of Farne. He has inherited 27 properties and a fortune. It can't alleviate the guilt he feels for the death of his wife and his best friend. Garrick has spent years covering up the horrible facts that led to those deaths. Now, he has Merryn working to uncover them. He must learn his role as Duke, evade the traps laid for him as a catch and work to prevent Merryn from exposing the truths.
As they work around each other, they will be caught in a scandal. The only option is marriage or they will both be ruined.
Garrick is drawn to Merryn and marriage to her would be no hardship but the memory of his wife's perfidy makes him pause at the thought of marriage. Merryn can't believe that everyone is forcing her to accept the Duke's proposal. He murdered her brother and she wants to see him hang. However, the marriage takes place and the two of them will have to work at making it a success.
The closer Merryn comes to the truth, she will learn that her brother wasn't the man she thought, the man she works for has been using her, and Garrick isn't the villain she believed. Garrick will be forced to face the past and learn that he has the support he needs to move forward with his life. The betrayals will strike deep but their love will overcome the barriers they face.
The final book in this trilogy, Ms. Cornick has a triumph on her hands. Each time I read a book by this author, I find myself surprised at the events she describes and the intricacies of the plot. The reader will find themselves drawn into the lives of the characters and reluctant to come to the end.
SUMMARY
Merryn Fenner is on a mission to ruin the Duke of Farne. A beautiful bluestocking with a penchant for justice, Merryn has waited ten years to satisfy her revenge against sensual, mysterious Garrick Northesk. Her family name had been tarnished at his hands, her life destroyed. And now she intends to return the favor—by finding the true heir to the duke's title and disinheriting Garrick.
Yet when a disaster traps Merryn and Garrick together, white-hot desire stirs between the two sworn enemies. Her reputation utterly compromised, Merryn is forced to do the one thing she cannot bear: accept the scandalous marriage proposal of the man she has vowed to ruin.
Excerpt
He could see that she had absolutely no desire to speak with him. The stiffness with which she held herself and her furtive glances towards the nearest exit told him she wanted nothing more than to flee. That was understandable. And this was not, perhaps, the best place to force a confrontation, in the august surroundings of the King's library, with the King's librarian and his assistants watching avidly from behind a stack of books. But that was too bad. He could not risk her running out on him again.
Her scent, that elusive fragrance of bluebells, wrapped about him and made his body clench with longing. Even without Hammond's information Garrick thought that he would have known at once that she was the woman he had found in his bedroom, the woman who had slept in his bed, an intimacy that had haunted his thoughts ever since. He could picture Merryn between his sheets all too easily, her slight, lissom body lying where his had lain, her hair spread across his pillow, and her bare skin against the cool linen. He felt as though she had somehow imprinted herself on him and he could not break free.
She was looking at him with impatience and disdain, as though he was some importunate suitor or writer of particularly bad sonnets.
"I wanted to apologise," he said easily, "in case I was the cause of your distraction this morning."
He saw her bite her lip and knew that she was caught between the desire to give him a set down for his presumption and the equally strong desire to cut him dead and run away. The latter urge won out.
"I am sorry," she said, "that it is quite impossible for me to talk to a gentleman to whom I have not been formally introduced. Excuse me."
She made to pass him but Garrick put a hand on her arm. He lowered his voice and spoke softly in her ear. "Some might say that our informal introduction – in my bedroom two nights ago – would suffice as a basis for our acquaintance."
He saw that she was a little shocked at his direct approach. No doubt she had not expected him to be quite so blunt. Gentlemen, generally, did not speak so frankly to a lady. Her body stiffened, her blue gaze narrowed. Her perfect bow of a mouth pursed in a way that made Garrick want to kiss her. The urge hit him hard, squarely in the stomach. He felt as though the breath had been knocked from his lungs, felt a hot pull of desire that went straight to his head and also lower down as well.
Something of his feelings must have shown in his face for he saw the blue of Merryn's eyes heat and intensify for a moment as though responding to his need. Her lips parted on a tiny, startled gasp. He took a step forward, narrowing the distance between them to nothing. But already she was retreating, slipping away, the shimmer of desire in her eyes banished by cold disdain
"I beg your pardon," she said, "but I think you mistake me for quite another lady." There was the slightest emphasis on the word "lady." "I am not the sort of woman to be found in any man's bedchamber. That would be most inappropriate."
She turned towards the door again and Garrick leaned one hand against the jamb to bar her way. "You ran away last time," he said. "You are not going to do so now."
Her blue eyes flashed ice. "I do not take direction from you, your grace."
"So you do at least know who I am," Garrick said gently. "I thought you were claiming that we had never met?"
She looked irritated to have been caught out. "I heard Sir Frederick mention your name, that is all."
Garrick smiled. "How disappointing to discover that you did not deliberately seek to learn my identity," he murmured.
She flicked him a look of polite scorn. "I am sure that your grace's self-confidence will survive the blow."
---
What do you think about this review?
Comments
No comments posted.

Registered users may leave comments.
Log in or register now!