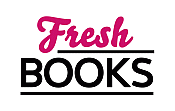 Best reads in December
//================================================== // Deprecated methods // I don't recommend the use of the following methods, // but they are included for backward compatibility. // You can delete them if you don't need them. //================================================== //-------------------------------------------------- this.set_image = function(imageobject) { // This method is deprecated; you should use // the following code instead: // s.image = document.images.myimagename; // s.update(); if (!document.images) return; this.image = imageobject; } //-------------------------------------------------- this.set_textarea = function(textareaobject) { // This method is deprecated; you should use // the following code instead: // s.textarea = document.form.textareaname; // s.update(); this.textarea = textareaobject; this.display_text(); } //-------------------------------------------------- this.set_textid = function(textidstr) { // This method is deprecated; you should use // the following code instead: // s.textid = "mytextid"; // s.update(); this.textid = textidstr; this.display_text(); } } //-->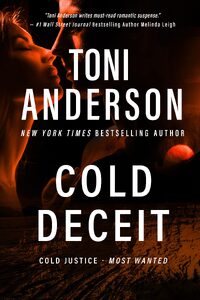 "A delightfully romantic inspirational that explores relationships in regards to trust and compassion."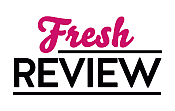 Reviewed by Viki Ferrell
Posted January 6, 2011

"Life can be very complicated." That's Paula Andrews' answer every time someone asks about her relationship with Nick Papadopoulos. Paula and Nick were high school sweethearts, but that relationship went awry when Paula's mom misled Nick about what Paula would do and where she would go when she finished college.
Paula now owns her own business, a candle and soap shop in Tarpon Springs, Florida. She and Nick grew up here and all of Nick's family still lives here. Actually, they own most of the town, along with the bakery, a restaurant and a sponge boat business. She is finally content with her life, loves her church, and is extremely happy with her business. It hasn't always been like that for Paula.
Nick left Tarpon Springs and his domineering family eight years ago to join the Air Force. A military career had always been his dream. He's been away all these years, except for a few brief visits, but is home on leave now for a little more than a month. He is determined to reclaim his relationship with Paula. He could never get her out of his head. His family is just as determined as well.
Debby Mayne has penned an inspirational and delightfully romantic tale in SWEET BAKLAVA. She explores relationships in regards to trust, compassion and previous experiences. Paula never had family she could trust to be there for her. Can she and Nick merge their hopes and dreams and make this work? Will their faith see them through a rocky road? There's a wonderful bonus at the end of the book you will love, several Papadopoulos Family Recipes, all mentioned in the story, including Sweet Baklava.
SUMMARY
Paula Andrews has finally found her niche in life, with only one thing missing—true love. When Nick, the heartthrob of her youth, returns home on military leave, she sees that he has no desire to join his family in the Greek community where the men work on the sponge docks. However, without each other, their lives seem incomplete. Is it possible for them to rekindle what they once had?
---
What do you think about this review?
Comments
No comments posted.

Registered users may leave comments.
Log in or register now!