"The exciting Deadly series continues with high-drama relationships and a well-plotted mystery."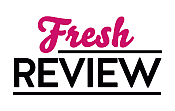 Reviewed by Suan Wilson
Posted January 6, 2011

Romance Historical | Romance Suspense
Just hours before her wedding to the notorious Calder Hart, Francesca Cahill receives a blackmail note that could destroy her family. Calder commissioned a portrait in which she posed nude. The portrait is missing. As an amateur sleuth, Francesca has been successful in numerous investigations. Brimming with confidence, she believes she can stop the blackmailer and be back in time for her wedding. She badly underestimates her blackmailer, who locks her in a gallery. Francesca misses her wedding, leaving Calder jilted. When she escapes, Francesca confronts Calder, but he will not listen to her reasons. Calder had offered his heart to her despite his misgivings about a successful marriage. He will recover, but Calder refuses to marry Francesca.
Calder's half-brother, Rick Bragg, agrees to help find the painting. He is New York Police Commissioner and a former admirer of Francesca. Rick's marriage is on the rocks and he can use the distraction. Francesca and Rick pursue the obvious leads the blackmailer has left. He has an agenda and they need to uncover his plot and recover the painting. Francesca's investigation leaves little time for her to win Calder back, while Rick is determined to thwart any reunion.
The Deadly series continues with high-drama relationships and a well-plotted mystery. Ms. Joyce pens a tale filled with the absorbing families of the Cahill and complicated Hart/Bragg. She embroils them in the mystery and ratchet s up the tension. This reader is thrilled that the madcap heiress Francesca is back solving mysteries and taking charge of her love life!
SUMMARY
New York City, 1902
Something happened on the way to her wedding...
On the morning of her wedding to Calder Hart, amateur sleuth Francesca Cahill is lured away to a private viewing of a protrait that could destroy her entire family: the nude Hart commissioned of her. Her desperate quest to recover the scandalous portrait leads her into a dangerous trap with no way to escape - until it's too late. And when Francesca finally arrives at the church, it's vacant. She has unintentionally jilted Hart at the alter.
When Hart tells her their estrangement is for the best, Francesca is devastated. With a blackmailer intent on destroying her reputation, Francesca turns to Rick Brag, the city's powerful police commissioner. Together they scour the sordid streets of lower Manhattan, following a deliberately laid trail of clues in a race against the clock. And once it becomes clear that Bragg's marriage is failing, Francesca must war with her feelings for him, battle Hart's jealousy and escape a killer - all as she fights to win Hart back. But sometimes, passion just cannot be denied...
Excerpt
New York City Saturday, June 28, 1902 10:00 a.m.
It was her wedding day.
Francesca Cahill was nearly in disbelief. Three weeks ago, her fiancé had been in prison, under arrest for the murder of the woman who had briefly been his mistress. Three weeks ago, her father had been dead set against Calder Hart in every possible way, and especially against Calder's engagement to his daughter. Three weeks ago, New York society had been thrilled over the apparent downfall of one of its most wealthy and powerful denizens.
Francesca stared at her flushed reflection in the mirror. Hart was notorious, and his reputation had been established long before his mistress was found murdered. He openly flaunted the accepted conventions and mores of the day. His behavior was self-indulgent and often scandalous, his propensity for divorcees and married women was well-known and his art collection was so avant-garde it was shocking to most. He delighted in saying and doing as he damn well pleased; he was so wealthy, he could get away with it.
But that had been three weeks ago, and Hart hadn't fallen. Instead, the city's elites would attend their wedding this afternoon. Soon, they would lift their flutes to toast Hart and herself….
The hypocrisy hardly surprised her. After all, she had been whispered about her entire life. While her older sister, Connie, was properly married to Lord Neil Montrose, Francesca was an eccentric, a highly educated and outspoken bluestocking, an actively radical reformer—and recently, a professional sleuth. In fact, she had helped the police investigate eight shocking crimes since the beginning of the year, and her efforts had been so significant that the police commissioner had admitted that the crimes would not have been solved without her. The press had even begun to cover her activities on a daily basis. She had become one of the city's leading, if infamous, celebrities.
Francesca hardly cared about fame. What she did care about—and had since she was a small child—was helping those far less fortunate than she was. Reform remained as important to her as breathing. Since discovering her innate abilities as a sleuth, she had dedicated herself to helping the innocent victims of dastardly crimes.
Francesca had to pinch herself. She was deeply in love; no woman could resist Hart's dark allure and neither could she. He was the most difficult, unpredictable man she knew. She would gladly help him battle the ghosts of his past—she couldn't wait to marry Hart—but she was also afraid.
Despite his reputation, Calder Hart was wealthy, and that meant he was a catch. Society's reigning matrons had tried their very best to interest Calder in their perfectly groomed, perfectly mannered debutante daughters. He had scoffed openly at their efforts. Then she had begun to investigate the murder of Paul Randall—Hart's biological father. From the moment their paths had crossed, his complicated, dangerously dark nature—coupled with his seductive charisma—had been impossible to resist. He had become a powerful ally, a protector and defender, and even a friend. And while he had never tried to seduce her, very swiftly their friendship had become charged with desire.
Somehow, Calder Hart had come to the conclusion that he wished to marry her, the most eccentric and independent of women. How could she not be afraid that he would eventually change his mind about her?
Calder had been involved with the most beautiful women in the world. She was hardly the kind of sultry seductress he was renowned to associate with. She was romantic, naive and somewhat inexperienced still. Mostly, she was far too clever, far too outspoken and opinionated, and far too ambitious for her gender. Women were not supposed to have high intellect, professional aspirations and vociferous opinions. Nor were they supposed to covet independence, as she did.
Donning a blue skirt and shirtwaist, Francesca turned away from the mirror, shoving all fear aside. The past two weeks had been a frenzy of activity, frantically preparing for a society wedding. Her mother, Julia Van Wyck Cahill—who was not a relation to the crooked former city mayor—would not have it any other way. Julia had railroaded her husband into agreeing to the marriage—Francesca had witnessed moments of the powerful persuasion—and she and Connie had immediately set about the task of organizing the wedding. The ceremony would take place at Fifth Avenue Presbyterian Church and then they would go downtown to the Waldorf Astoria hotel for the reception. Francesca had been shown guest lists, floral arrangements, color schemes, seating plans, dress designs and fabrics. She had simply agreed to whatever her mother and sister thought best. There had been a whirlwind of evening engagements, too, which she had reluctantly attended. Hart had gone to Chicago to take care of as many of his affairs as possible, as he had no wish to attend to business while they were on their honeymoon in Paris, and had only returned a few days ago.
Francesca was pinning up her hair when a knock sounded on her door. She was expecting her sister, who intended to spend the day with her and later help her dress, but it was one of the housemaids. "Who is it, Bette?"
"It is the police commissioner, miss. He says he is sorry to bother you, but he was hoping for a word." The pretty French maid smiled at her.
She was not expecting callers on her wedding day, not even Bragg. Her heart leaped. What had happened?
She hesitated. She had worked closely with Rick Bragg these past months. They had become a formidable team, indeed. He was her dear friend. In fact, before she met Hart—before she had learned that Rick was married, although separated—she had had very strong romantic feelings for him. He had been the first man she had ever kissed.
And he was Calder Hart's half brother.
She refused to think about that ancient romantic attachment now.
Instead, she thought about the fact that a holiday weekend loomed. Many in high society were already gone for the summer, but the city was hardly deserted. While Coney Island and its beaches were a popular destination for merchants and their families, most of New York City would remain occupied over the Fourth. The city's slums were teeming and crime never took a holiday.
Bragg must need her help on another investigation, she thought. But she could hardly help him now!
Francesca stuck another pin into her hair and hurried down the wide, winding carpeted staircase of the Cahill mansion. Bragg was standing in a smaller salon off the large marble-floored reception hall, staring out a window. Bright June sunlight poured into the salon. Outside, beautifully manicured lawns surrounded the house. Francesca could glimpse several hansoms and a small gig on Fifth Avenue, while a few ladies with their parasols strolled on the sidewalk. Across the avenue, dotted with black iron gas lamps, Central Park was clearly visible, the trees behind its dark stone outer walls shady, lush and green. It was a beautiful summer day—the perfect day for a wedding.
Videos
---
What do you think about this review?
Comments
No comments posted.

Registered users may leave comments.
Log in or register now!