"Size really does matter."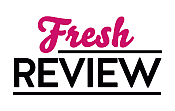 Reviewed by Jennifer Vido
Posted October 23, 2010

Josie Marcus loves her job as a mystery shopper. Spending someone else's money without a care in the world is the perfect profession for this busy, single mom. In her latest caper, she finds herself evaluating a high-end lingerie chain fully stocked with lacy bras and skimpy panties. Realizing she might need some reinforcements, Josie enlists the aid of her reliable best friend Alyce in order to properly size up the shop.
Upon arrival she discovers that her former high school gym teacher, Mrs. Hayes, has now become a lingerie fashionista. Being measured for a bra by a total stranger is one thing, having to whip out the girls in front of her teacher, well that's completely another. As if things weren't bad enough, Josie's high school nemesis, Frankie, happens to stroll into the store questioning Josie's need to even be fitted due to her dearth of cleavage.
Just as it appears that the embarrassing assignment is finally over, Josie and Alyce innocently stumble into the restroom only to find Frankie's dead body front and center on the john. With accusations flying, Josie is put smack dab in the middle of this mystery with the task of helping to prove her teacher's innocence. Who knew that Mrs. Hayes had an axe to grind with her former student?
With her detective cap perched high on her head and a properly fitted bra for support, Josie sets out on a whirlwind pursuit to find the guilty party and set her former teacher free. It doesn't hurt having her boyfriend Ted, the smart and sexy local veterinarian, along for the ride. As the clues begin to fall in place, Josie comes face to face with the one person who may change all their lives forever.
AN UPLIFTING MURDER is the hilarious new release by the award-winning author Elaine Viets. Laugh out-loud funny with quirky characters and an exciting plot filled with lots of surprises, Viets designs a flashy murder with just the right amount of sparkle and shine.
SUMMARY
On Josie's latest assignment, her former teacher-now working in a lingerie shop-is in need of some serious support when a customer is found murdered. Unfortunately, the teacher's alibi is flimsier than the camisoles she sells, so Josie will need to bust out her sleuthing skills to expose the real killer...
---
What do you think about this review?
Comments
No comments posted.

Registered users may leave comments.
Log in or register now!