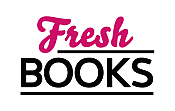 New Year, Great reads for January 2021
"An action-packed thrill-seeking story with an ever-evolving plot and growing characters."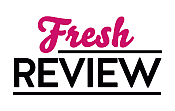 Reviewed by Mandy Burns
Posted October 18, 2010

Fantasy Urban | Romance Paranormal
Strormwalker Janet Begay has finally learned to control the power she was born with, but now the power of the beneath, her mother's power, is calling to her, which Janet has absolutely no control over. The power talks to Janet like a little devil on her shoulder, using a voice in her mind, informing Janet of what she can do -- destroy anything and control everything. Janet fights to control both powers knowing they are a part of who she is, but everyone around her threatens to kill her if she uses this new dangerous power. The power comes to Janet as she needs it to help others, but it also comes out uncontrollably if her life is in jeopardy. Janet must learn to harness both powers and prove she is harmless to save Mick, her dragon lover, from the trial meant to destroy him for not following the council's orders years ago to kill Janet.
Mick, a dragon also known to others as a Firewalker, has complete confidence that he will survive the dragon council and anything they throw his way. Mick's decision not to follow the dragon council's request all those years ago has come at a price he is willing to face because of dragon law and his own personal honor. Mick fell in love with Janet and her compassion, even knowing the power she has within her is dangerous and lethal. As trouble once again follows Janet, Mick is concerned that using the forbidden beneath power will get her killed by either the gods or himself, because if Janet uses the power for evil purposes regardless if she is his mate or not, Mick will have no choice but to destroy her. Unfortunately, with the recent deaths in the area, Janet is the only one with enough power to pull off the brutal killings.
FIREWALKER, the sequel to STORMWALKER, is an action-packed thrill-seeking story with an ever evolving plot and growing characters that keep you reading until the last page. An awesome read!
SUMMARY
Janet Begay's Crossroads Hotel has attracted the supernatural ever since it opened. But a new, dark power is rising, this time inside Janet herself. Her boyfriend Mick, a sexy dragon shapeshifter the Navajo call a Firewalker, know what terrifying magic is threatening to overwhelm Janet and her Stormwalker powers. He watches over her, ready to fight for her, to do anything to keep her safe.

But then a mysterious corpse is found near the Crossroads Hotel-and Janet becomes the main suspect. Now Janet and Mick must uncover what really happened, and their investigation leads to the most perilous decision of their lives...
---
What do you think about this review?
Comments
No comments posted.

Registered users may leave comments.
Log in or register now!