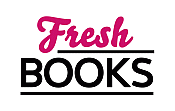 Grab a PSL and a great read in September
"Reading this uplifting book & acting on its inspirational content could be a life-changing experience!"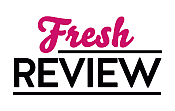 Reviewed by Viki Ferrell
Posted October 11, 2010

Non-Fiction Religion | Non-Fiction Inspirational
This nonfiction, very inspirational book, subtitled, "Discovering the Power of Generosity," covers many topics in discussing how to cultivate generosity in our lives. Macomber focuses on acts of gratitude, offering encouragement, showing forgiveness, believing the best about people, listening, showing hospitality, dispensing hope and having a servant's heart, just to mention a few. There are many more that will truly touch your heart and make you think how simple it really is to be generous.
Macomber shares scripture verses and many real-life examples (both her own and those of others) of each of the aspects of generosity she discusses. She resoundingly acclaims that a faith in God is the "glue" that holds us all together and prompts a spirit of generosity. It also has a ripple effect and uses the principle of multiplication, as she gives several examples of generosities that have occurred throughout history by well- known people, and shows the effect that generosity has had.
Research is sighted throughout the book that shows the beneficial effects of generosity on our health and well- being, that sharing our time, resources and love give us. It is not only our physical well-being, but also our psychological, emotional and spiritual health that can be positively affected by generosity. At the end of each chapter, Macomber gives insight on how to cultivate generosity with simple, practical suggestions to get you jump-started on your own journey.
What a marvelous treasure trove of information! This book is so uplifting that I plan to make every effort to put her suggestions and examples into practice in my own life. What a better world this would be if we all did just "one simple act" everyday. Reading this book and acting on its content could be a life-changing experience for you!
SUMMARY
OPEN YOUR LIFE TO THE GIFT OF GIVING #1 New York Times bestselling novelist Debbie Macomber now appeals to our hearts in a new way, sharing her own personal thoughts on how spiritual generosity can bring unforeseen miracles both small and large to those who receive and to those who give.
In this touching work of nonfiction, Debbie Macomber shares how she and many of the people she knows and loves try to live their whole lives:* A mother worrying about her own troubled son buys gloves for a homeless man* A short letter from an elderly relative to a dying teen is still read by the family decades later* A widowed husband visits daily the care facility where his wife spent her last days. Blending true stories and motivating messages, Debbie Macomber delights and surprises, showing how giving time, encouragement, hope, laughter, prayer, hospitality, service, and even forgiveness can have a lasting, life-changing impact for all involved.
---
What do you think about this review?
Comments
No comments posted.

Registered users may leave comments.
Log in or register now!