"A free spirit in the 19th century"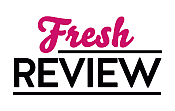 Reviewed by Katherine Petersen
Posted September 27, 2010

In EMILY HUDSON, Melissa Jones explores how a spirited girl fits and/or doesn't fit into mid 19th-century society. Orphaned and sent to boarding school where she was asked to leave because of dubious behavior, Emily Hudson becomes an unwanted guest at her uncle's home in Newport. Emily's spunk (a tendency to run through rooms, giggle and say what she thinks) doesn't jive with her conservative, and often verbally abusive, uncle who wants to see her married and gone as soon as possible. The only spark in this somber atmosphere for Emily is a budding friendship with her cousin, William, an aspiring writer.
Emily lost her family to consumption and, knowing she's susceptible to the disease, she chooses not to accept a marriage proposal from Captain James Lindsay. Her consolation is that William takes her to London where she can study drawing for which she has a passion. In turn, William can introduce himself to English society. William and Emily's relationship turns rocky as he becomes more and more annoyed with her outspoken behavior, something he used to find charming. Their interplay is interesting, with William's affection often just shy of being incestuous. Finally, fed up with Williams's controlling manipulations, Emily escapes to Rome to finally finds her own independence.
Melissa Jones has brought to life the difficulties women faced when trying to forge independent lives during this time period. Generally women married, and those who enjoyed their own lives were either widows or independently wealthy. For Emily, dependent on her cousin for everything, it's easy to see why it took her so long to make a move. Jones's style is introspective, and at times almost stalls before moving forward again. She combines third-person narration with Emily's correspondence with friends. Sometimes the letters confused more than added to the experience, at least for this reader. That said, this is a well-written novel of self-discovery, and could very easily be a true story, given what I've read of history of the period. What's interesting is the prologue didn't make sense to me until the very end, and then I understood it completely. Jones clearly has a talent for character development, an ability to set a scene, and realistic dialogue that enhances her characters' personalities. I look forward to reading more of her work in the future.
SUMMARY
"Inspired by an episode in Henry James's life-the story of an independent young woman's flight from convention. "
After the start of the Civil War, Emily Hudson-an orphan who lost her family to consumption and fever-finds herself the begrudged guest at the home of her relatives in Newport. Emily's longing to be an artist is dismissed by her puritanical uncle, who wants nothing more than to rid himself of her through marriage. Her only friend is her aesthete cousin, William, an ailing young writer.
When a promising engagement to the eligible Captain Lindsay is broken, William rescues Emily from an uncertain future by taking her to England. Lonely and desperate to escape her cousin-once her confidante, now her obsessively controlling patron-Emily sets out alone to meet her destiny in the eternal city of Rome.
Reminiscent of the novels of Edith Wharton, "Emily Hudson" is an exquisitely told tale about a heroine struggling to be true to herself, and also find love in a society where only marriage or an independent income guaranteed a woman the freedom to do as she pleased.
---
What do you think about this review?
Comments
No comments posted.

Registered users may leave comments.
Log in or register now!