"A wonderful historical romance laden with spies and lies spins a fascinating web."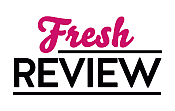 Reviewed by Melissa Kammer
Posted September 24, 2010

Lady Louisa Brooke wants her happily ever after, but she knows that it does not lurk in the ballrooms of society. While her mother tries to match her with the eligible bachelors, Louisa bides her time until she can escape for her secret rendezvous with the Marquis de Jardine, a man who skulks along the fringes of society. Her future hinges upon his interest, so his sudden dismissal of her sends her reeling. Louisa chooses the path afforded her by the head of the secret service. Soon she is tangled in a web where one wrong move could place her in even more danger. How can she complete her mission safely? Will she ever gain back the love she lost?
The Marquis de Jardine thrives in the shadows of society always watching and listening so that he may protect the interests of those who live in it. Deception and secrets compose his world, and he has little time to share himself with those he deems worthy. Attachments make easy targets for revenge, and Jardine wants to make sure he keeps everyone safe, especially those dearest to him. When he learns that Louisa seems to be heading into the danger he was trying to keep her from, he knows drastic measures are needed. How can he thwart his enemy? Will he be able to keep the girl this time around?
Christine Wells weaves together an intriguing romance. Louisa is a headstrong and independent woman who refuses to be put in the background. She likes to have control and to solve problems on her own, which inevitably plunges her straight into mischief. Jardine is a solitary man who sees complications with having any social ties. His desire to protect may jeopardize his mission, and reveal his true feelings. Ms. Wells layers the story with surprises. Every time it seems that we have reached an impasse, an unexpected turn sends us careening off in another direction. SWEETEST LITTLE SIN is an enjoyable yet unpredictable read; laced with colorful characters, loaded with intrigue, and teeming with untapped passion.
SUMMARY
A Marquis's Betrayal
Lady Louisa Brooke has many suitors, but the only man for her is the wild and ruthless Marquis of Jardine. When Jardine suddenly abandons her after a long-standing liaison, he leaves her with nothing except the secret they share. Her future in ruins, Louisa recklessly accepts a mission for the head of the secret service and becomes embroiled in a perilous operation in which nothing is as it seems...
A Lady's Revenge
The Marquis of Jardine is determined to destroy the criminal mastermind who's sworn vengeance against all he holds hear. But when he hears that Louisa is to wed a dangerous enemy, Jardine is tortured by jealousy and fear for her safety. He tracks her down, only to discover that her mission collides with his.
A Love That Won't Be Denied
Together, Louisa and Jardine must now foil a plan to betray the secret service and escape a diabolical revenge. But can they put the post behind them and take the greatest risk of all -- on love?
---
What do you think about this review?
Comments
No comments posted.

Registered users may leave comments.
Log in or register now!