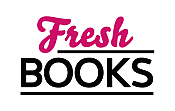 New Year, Great reads for January 2021
"A dark, dangerous, deeply stirring story about three souls destined to complete one another."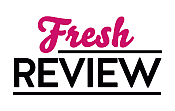 Reviewed by Mandy Burns
Posted September 19, 2010

Vampire Hunter Gideon Green has his own demons to fight buried deep within his soul. Gideon never had any plans to become a Vampire's Servant, but by circumstances out of his control, during a violent seizure, newly turned Vampire/Club owner Anwyn Naime has no choice other than to mark Gideon as her servant just to keep him alive. Gideon finds himself in a strange relationship with two vampires, and he is the only one besides Anwyn's Vampire lover, Daegan Rei, who can help Anwyn survive the violent seizures that overcome her while under stress. Gideon intends to leave Anwyn and Daegan once Anwyn gains control of her problem and is accepted by the Vampire council; or at least stay as long as she needs him.
Anwyn Naime is attacked and bitten by a crazy Vampire leaving her for dead. If not for Gideon Green and Daegan Rei, she would no longer be of this world; the alternative is to exist as a Vampire with crazy voices in her head and dangerous out-of-control seizures that result in turning Gideon into a servant of the one species he's dedicated his life to destroying. Now that Anwyn can read Gideon's mind, she is aware of his plan to leave both her and Daegan, but Gideon doesn't understand that Anwyn needs both Gideon and Daegan to be utterly and completely happy. First they must control her seizures before she's ordered to be put down, and then get approval from the Vampire Council for her to stay with the two men she adores.
VAMPIRE TRINITY is a dark, dangerous, and deeply stirring story about three souls destined to complete one another. This series rocks! There are no words to explain it! Awesome!
SUMMARY
Vampire hunter Gideon Green never intended to become a vampire's servant. But when Anwyn, a woman with whom he shared an unforgettable night, is turned by a vampire pack, Gideon is forced into an uneasy alliance with one of the most terrifying vampires he's ever encountered: the mysterious Daegan Rei.
Daegan has a vested interest in Anwyn. As Gideon and Daegan shepherd Anwyn through her dangerous validation with the Vampire Council, it's clear they must learn to trust each other. But as boundaries erode, Gideon realizes he has become irreversibly changed-by a bond with the two people in his life he can't survive without: vampires.
---
What do you think about this review?
Comments
No comments posted.

Registered users may leave comments.
Log in or register now!